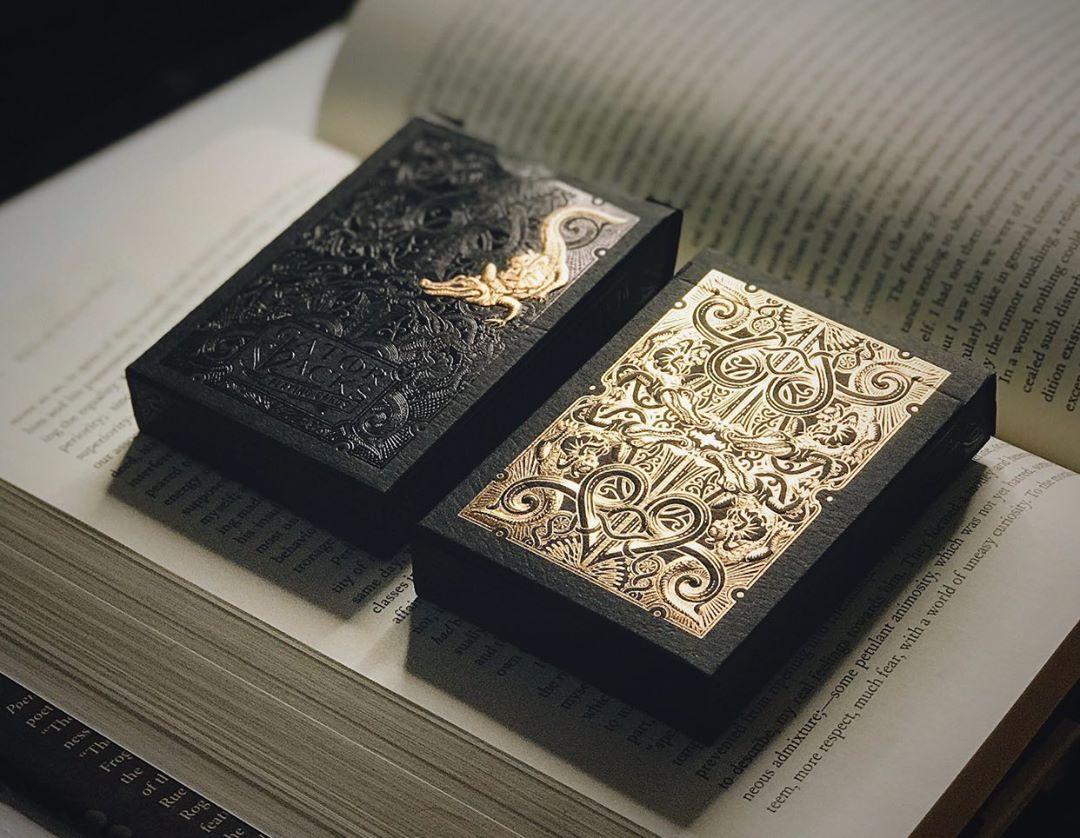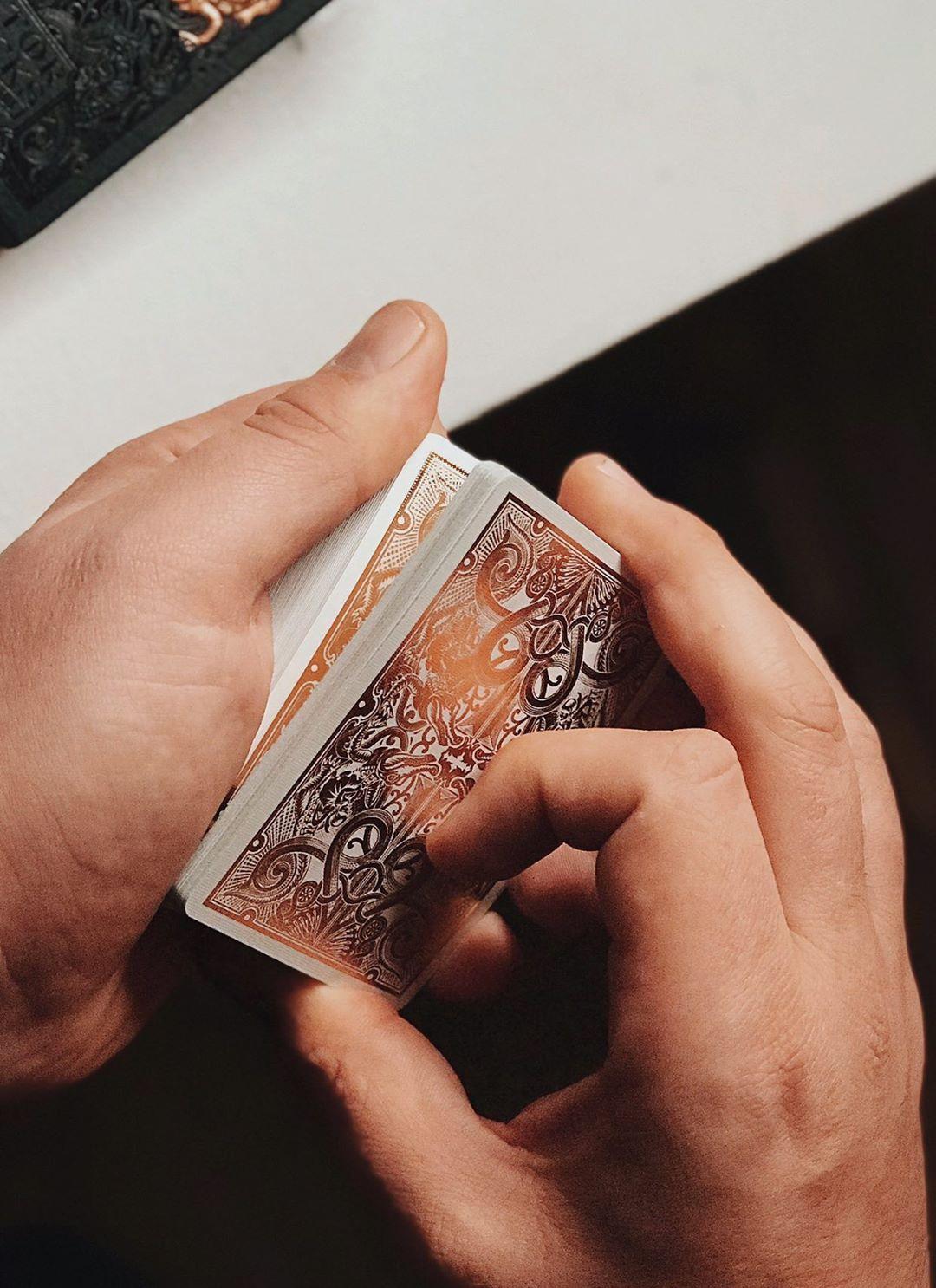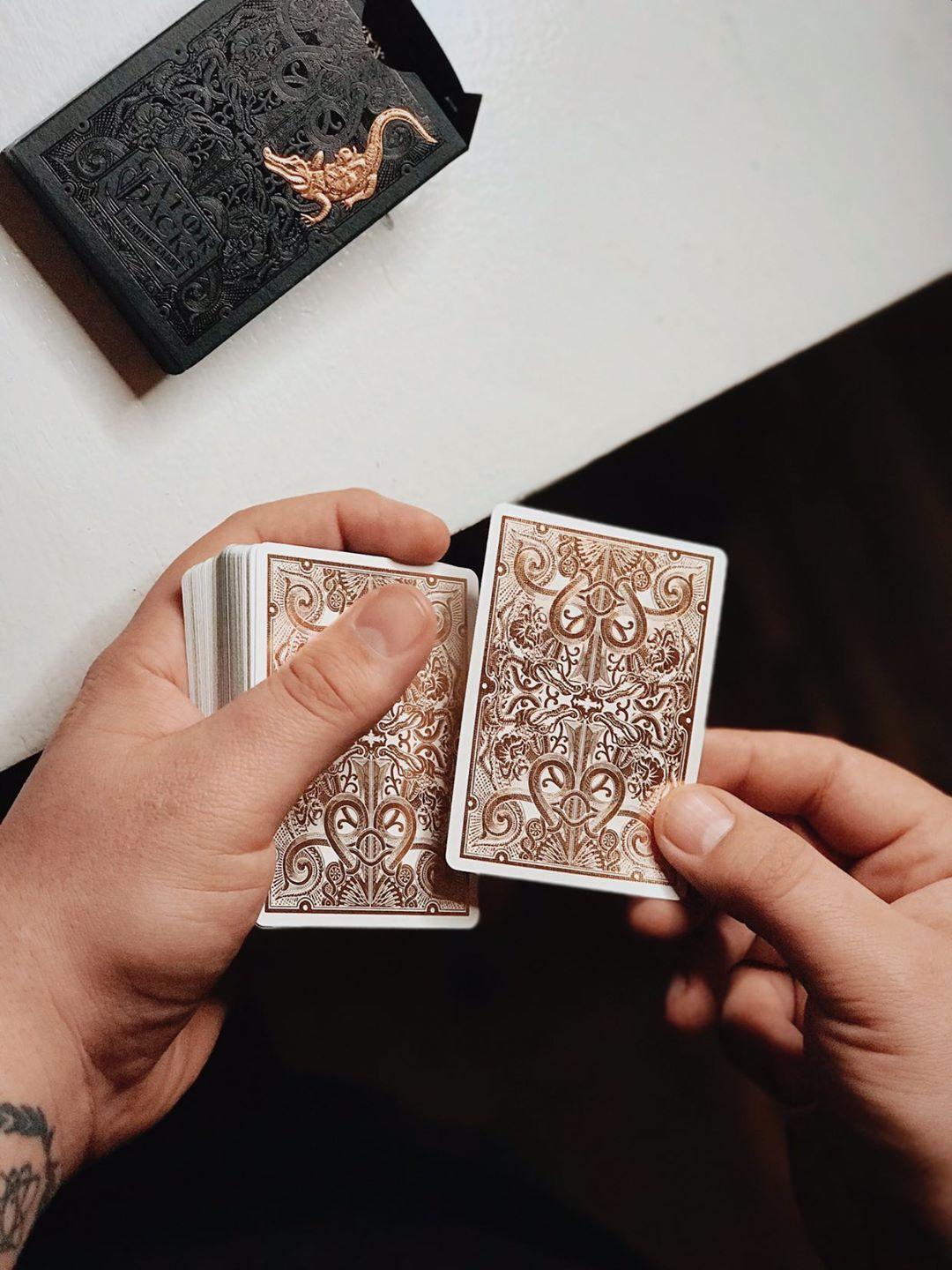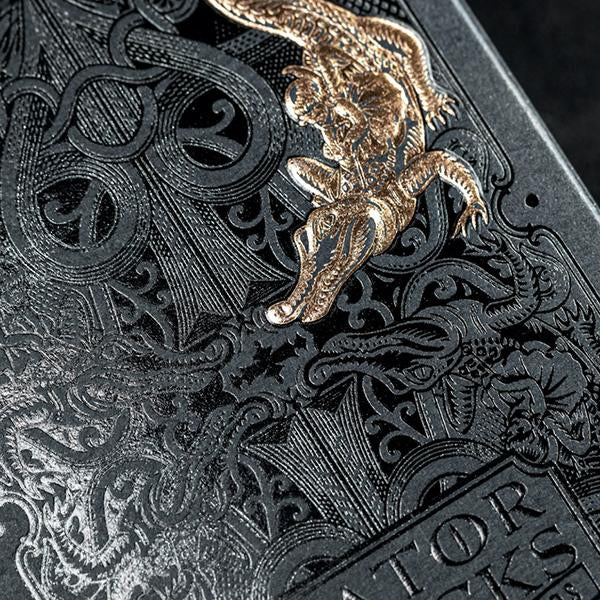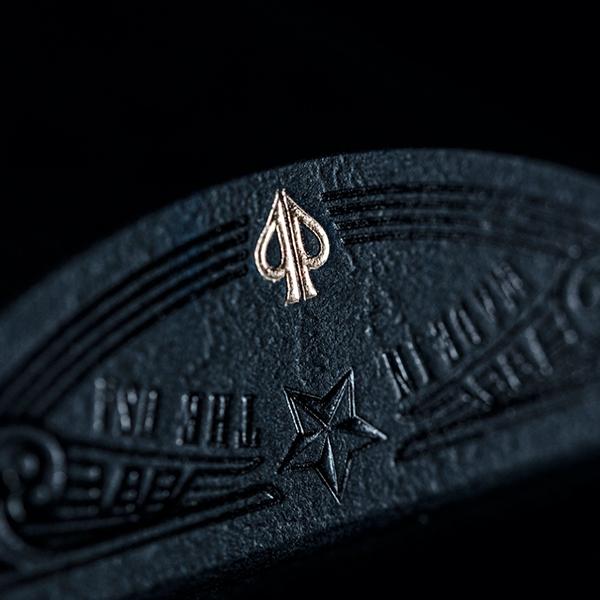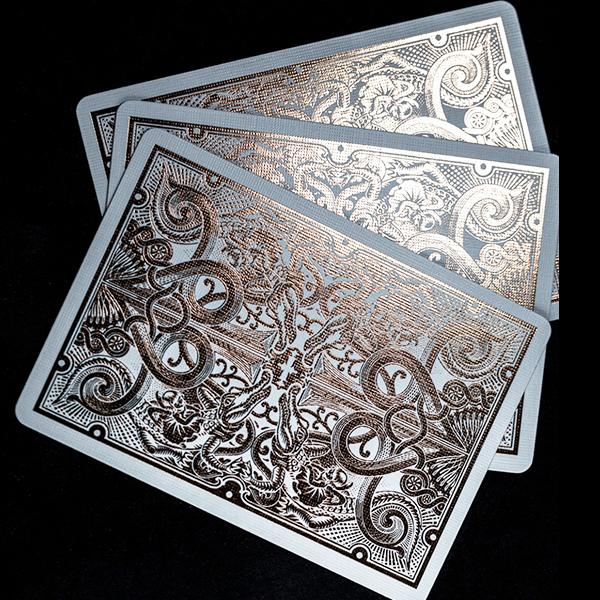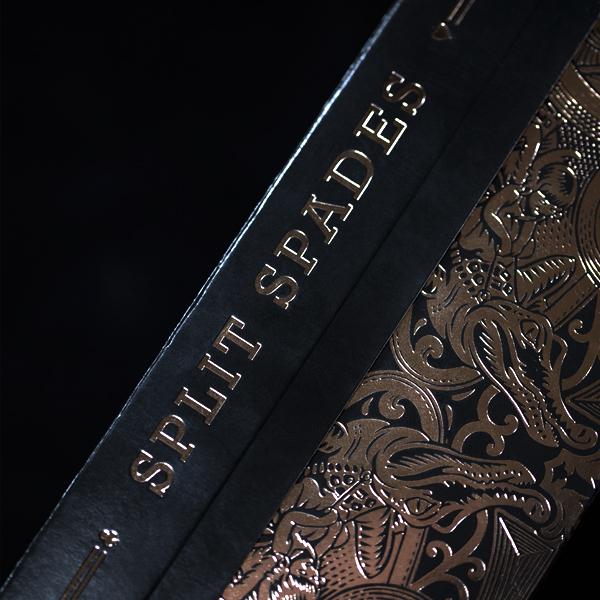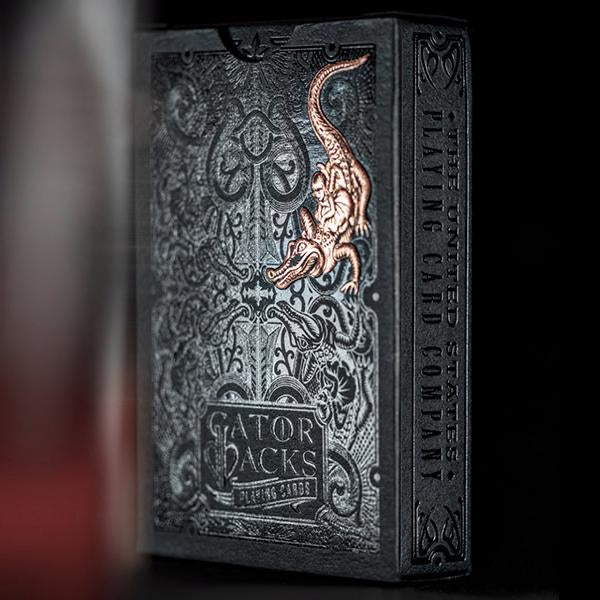 Rose Gold Gatorbacks - David Blaine
An exquisite addition to this highly sought-after series, Rose Gold Gator Backs are the first from USPCC with Rose Gold Foil, the first with Metallic Rose Gold ink, and the first tucks crafted from premium 'Leather' stock.
Rose gold beside black foil blazes with rich, fiery tones, asmulti-level sculpted embossing offers intricate textures.
Court cards and our new joker design command attention with metallic trim, complimenting card backs designed with reflective rose gold MetalLuxe ink.
The thin crush cards printed on premium stock handle brilliantly and provide subtle artistic features.

PHOTOS: @madaboutcards // @kiergomes
Rose Gold Gatorbacks - David Blaine