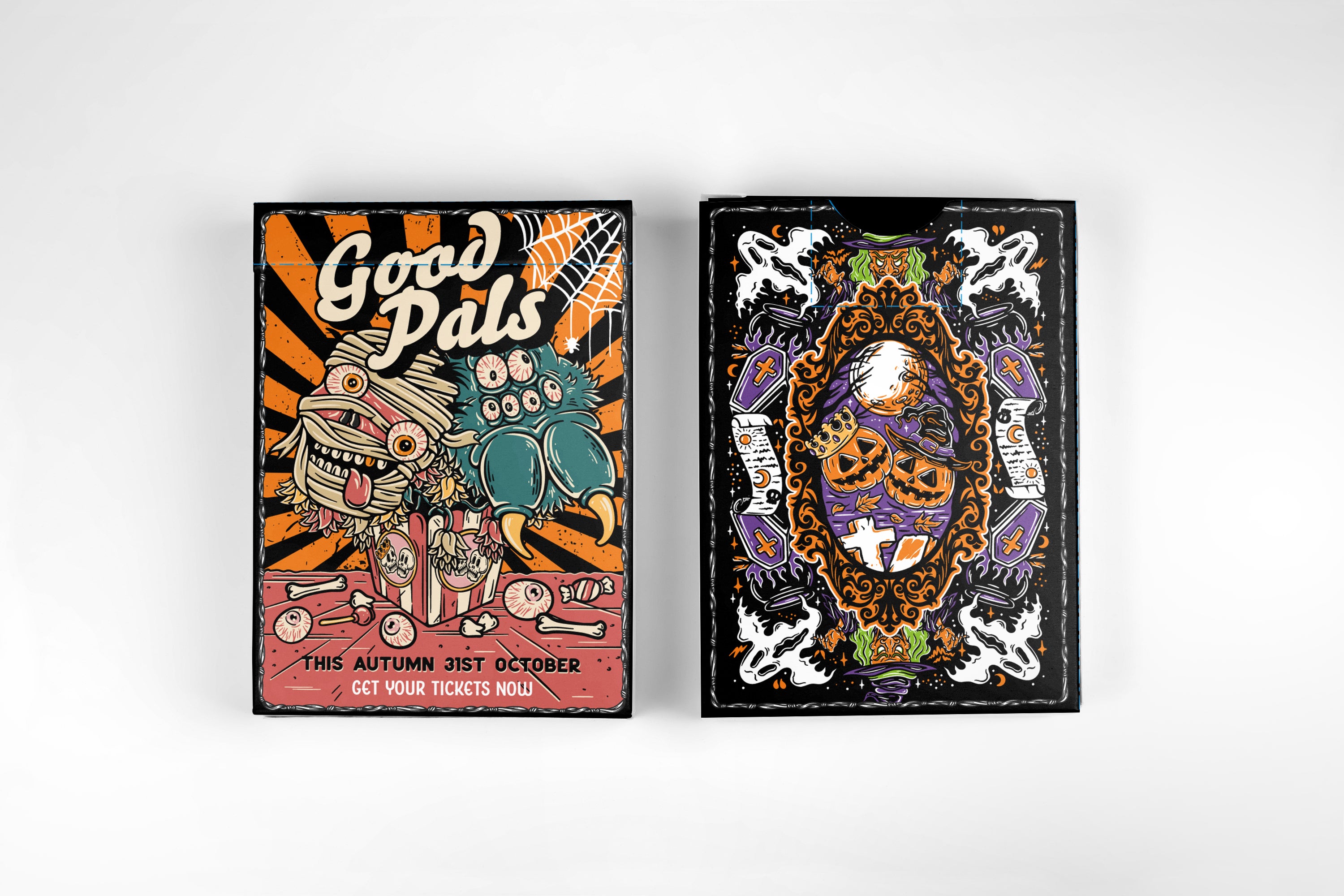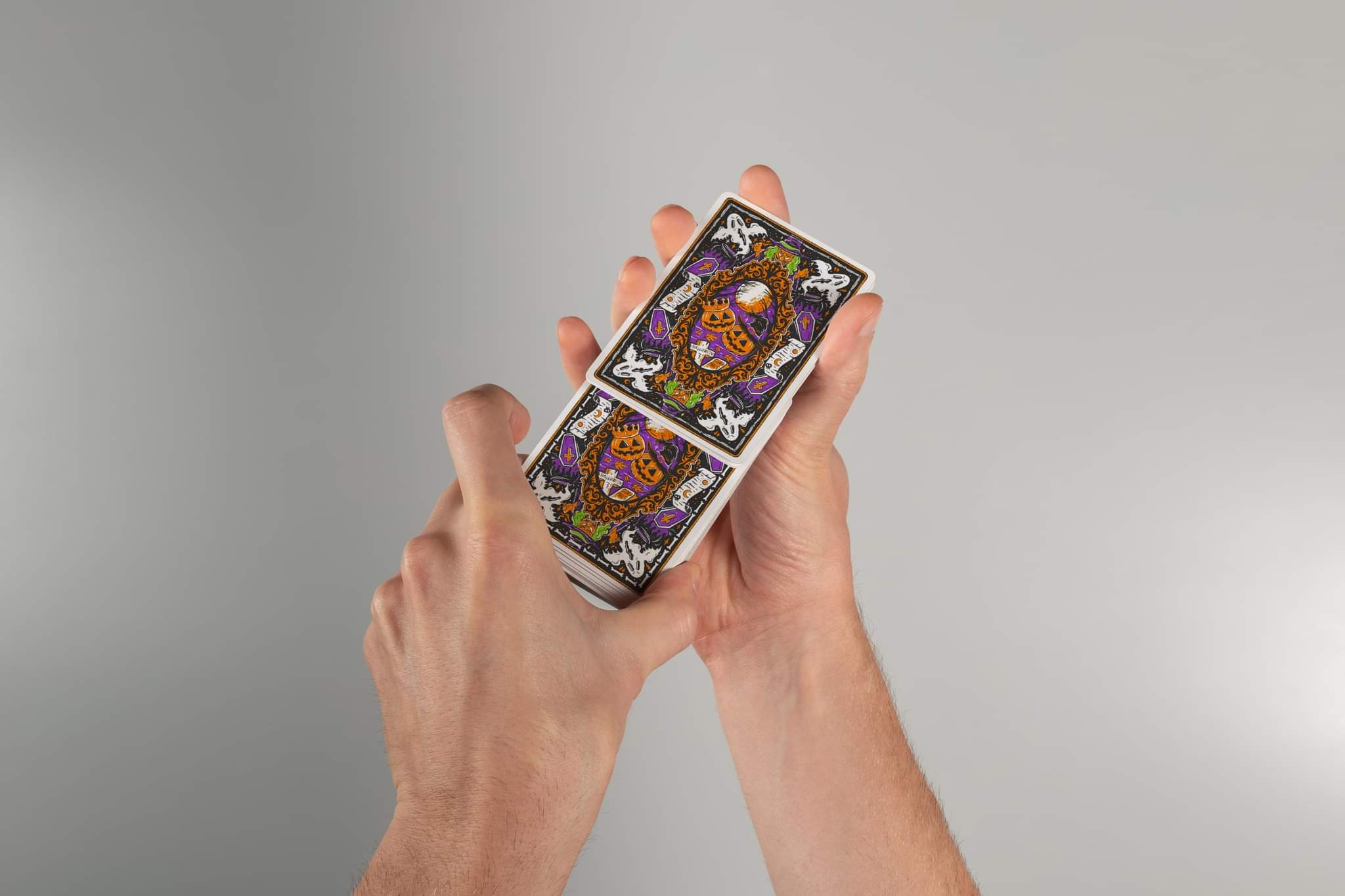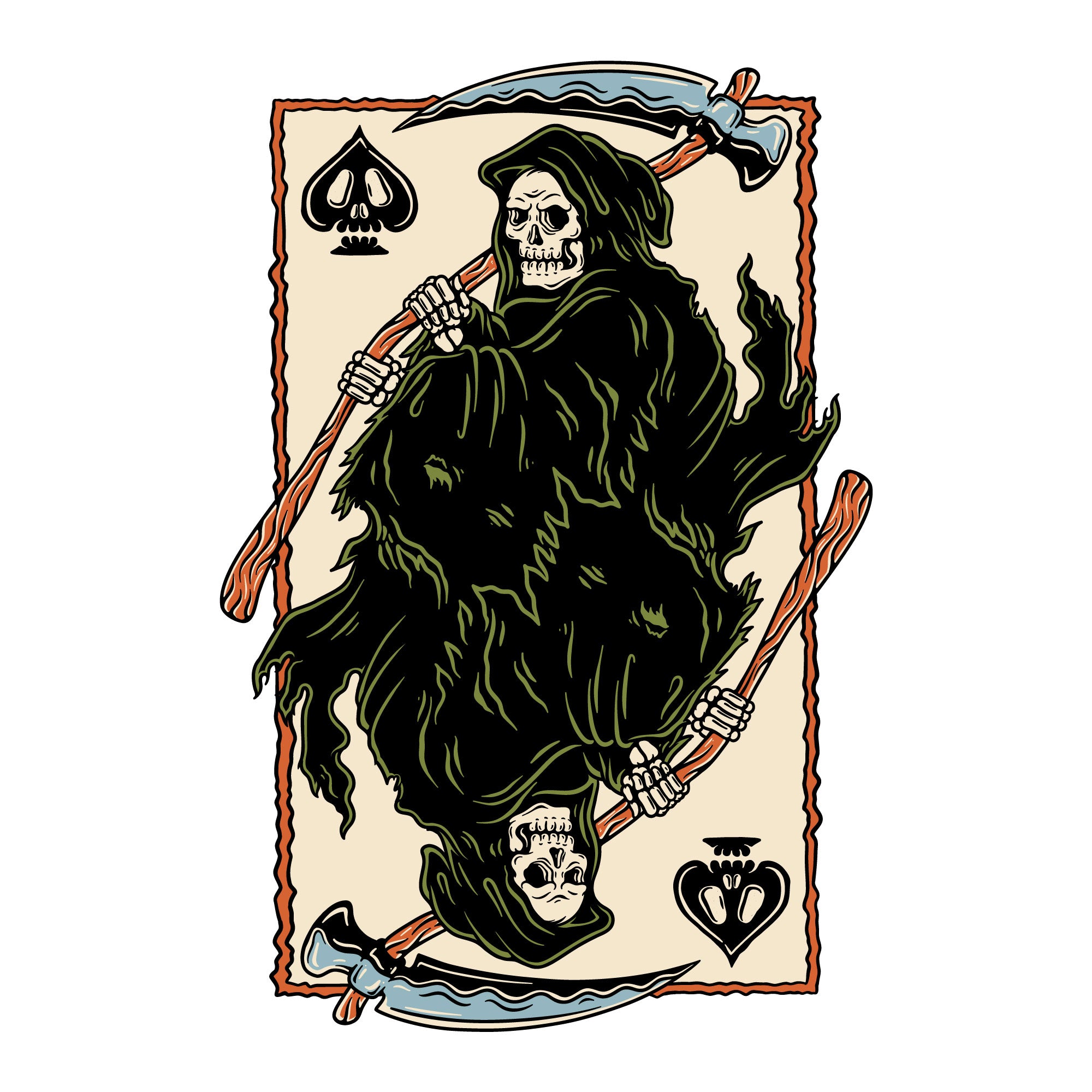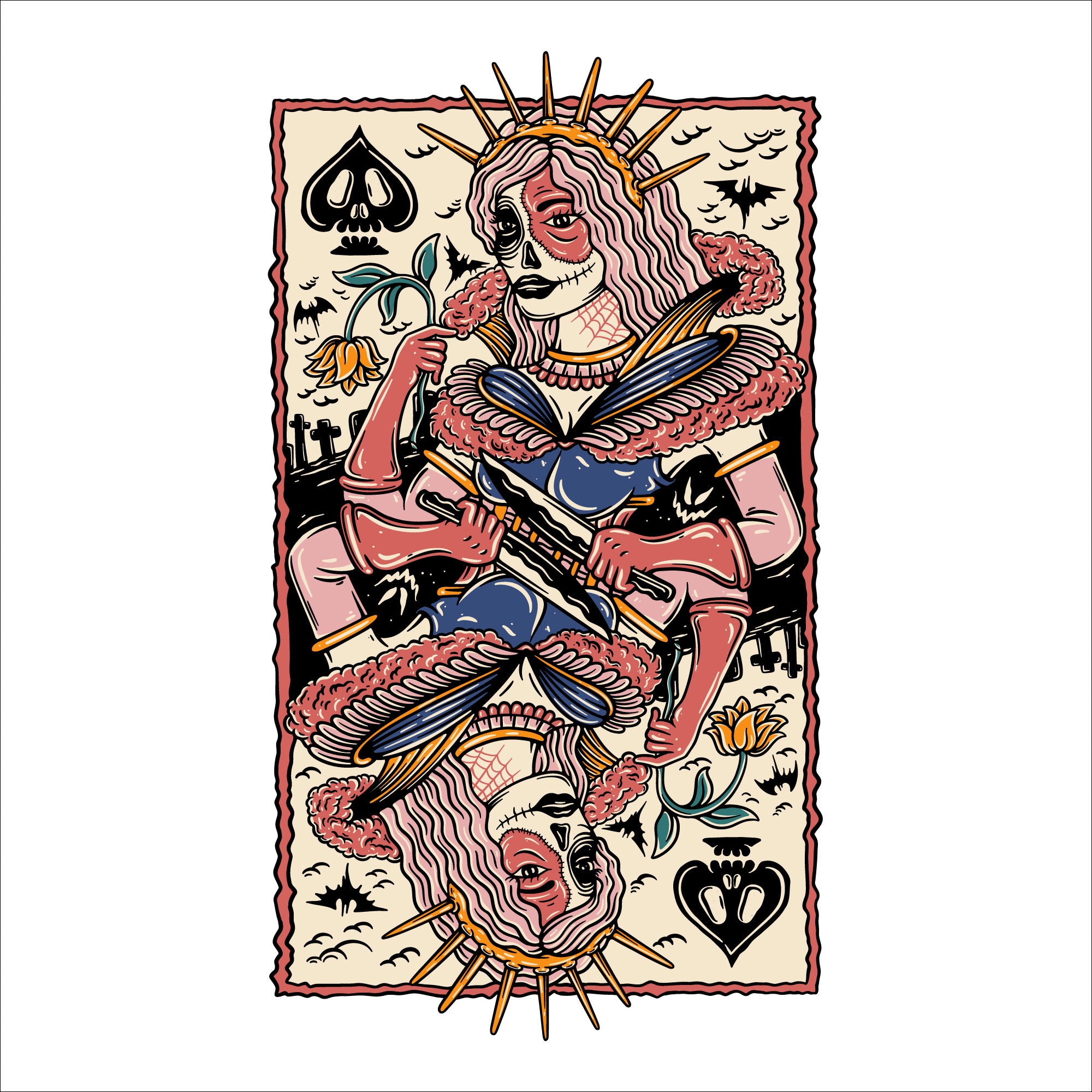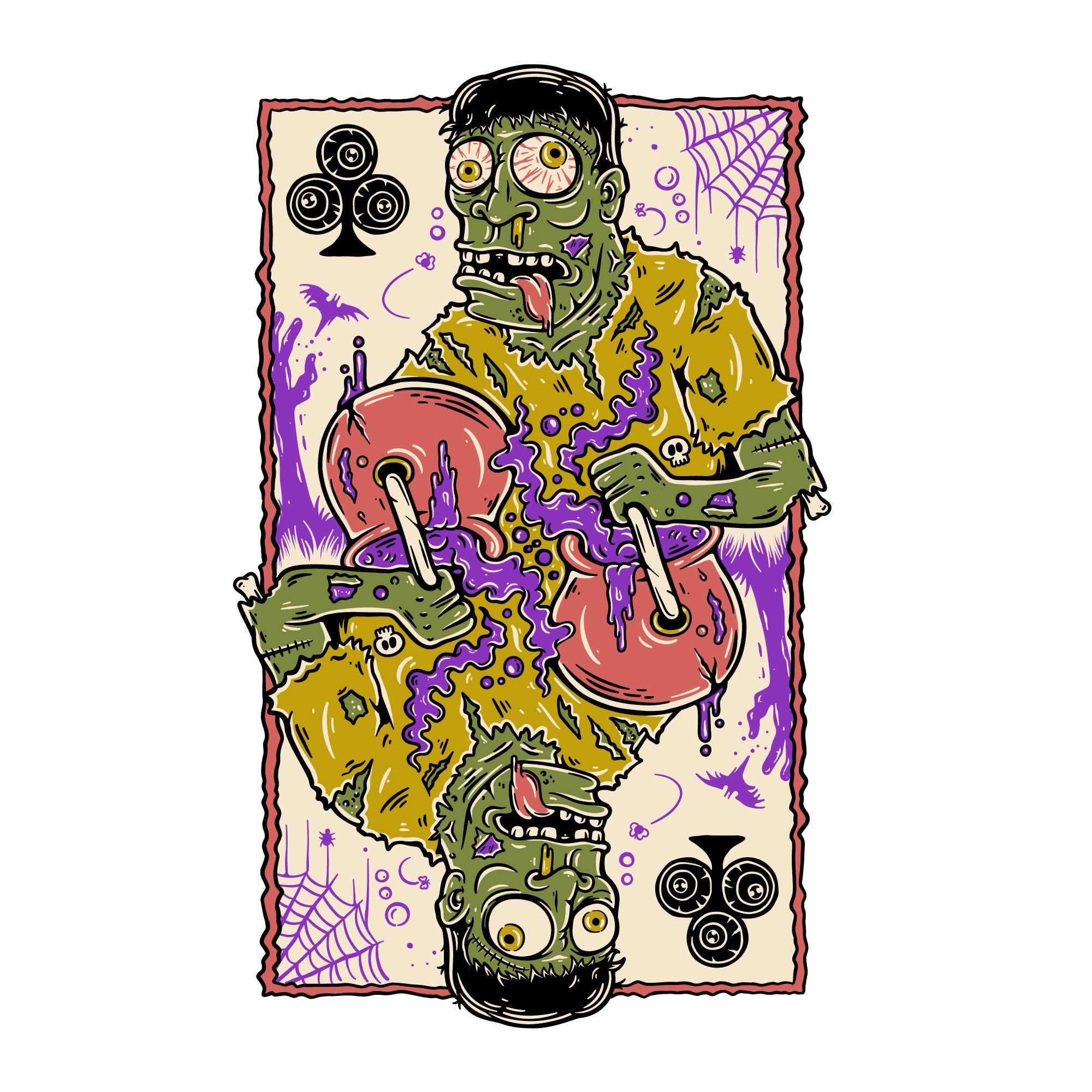 Good Pals Halloween Tales Alternate Tuck.- Prototype Edition of 50 w/ seal
PRE-ORDER ITEM - Expected Delivery: June 10th
This is a prototype for our upcoming Kickstarter project Good Pals Halloween Tales, click the link below to view the project:
Deck specifications:
Printed by MPC **IMPORTANT - the real decks will be printed by USPCC and will be higher quality**
50 printed to send to creators + available for collectors. 
Numbered seals from 1-50
This is the alternate tuck edition. Exact same cards as the standard edition, except this deck is housed in a newly designed tuck.
Due to low print run (50) we have to raise the price of the decks.
Good Pals Halloween Tales Alternate Tuck.- Prototype Edition of 50 w/ seal