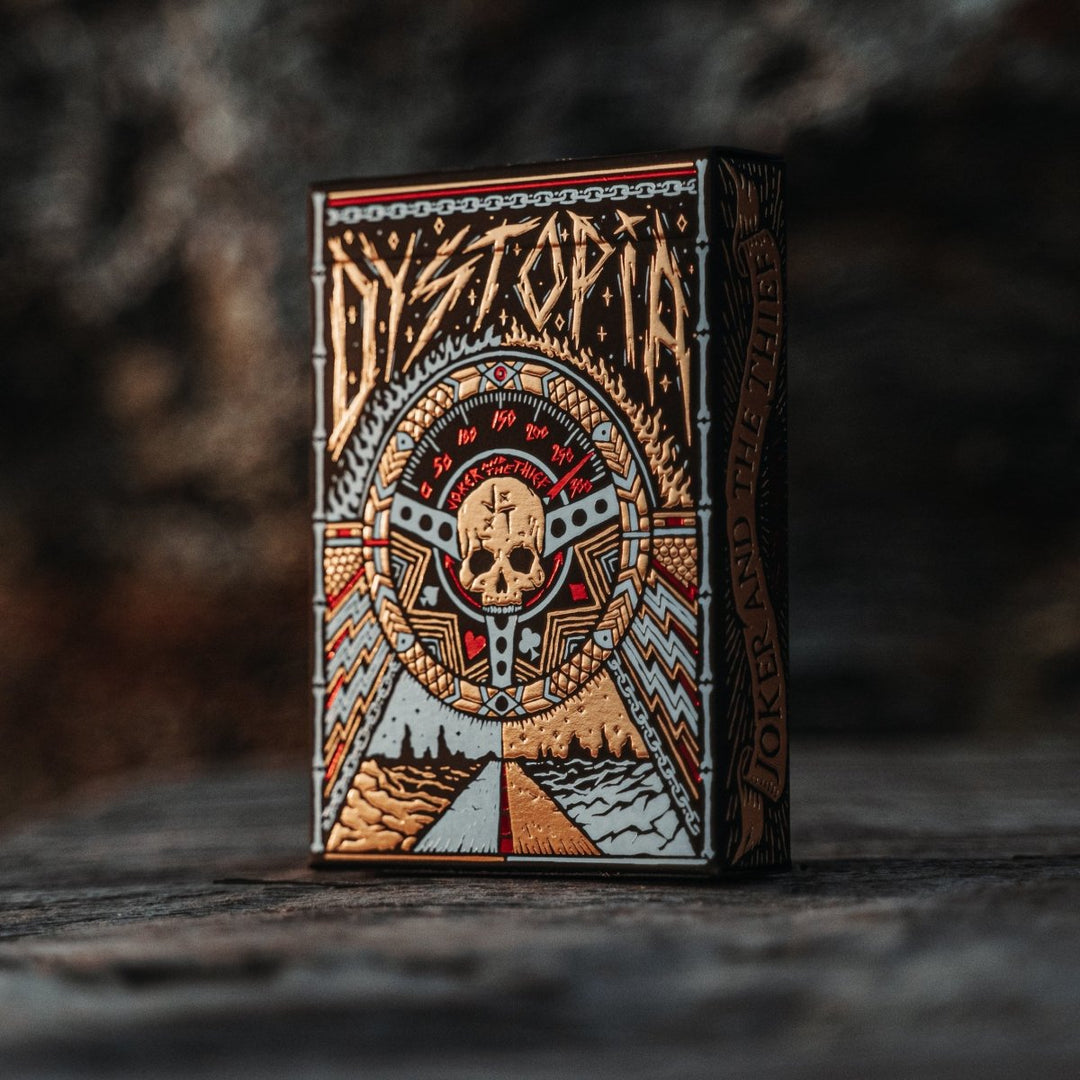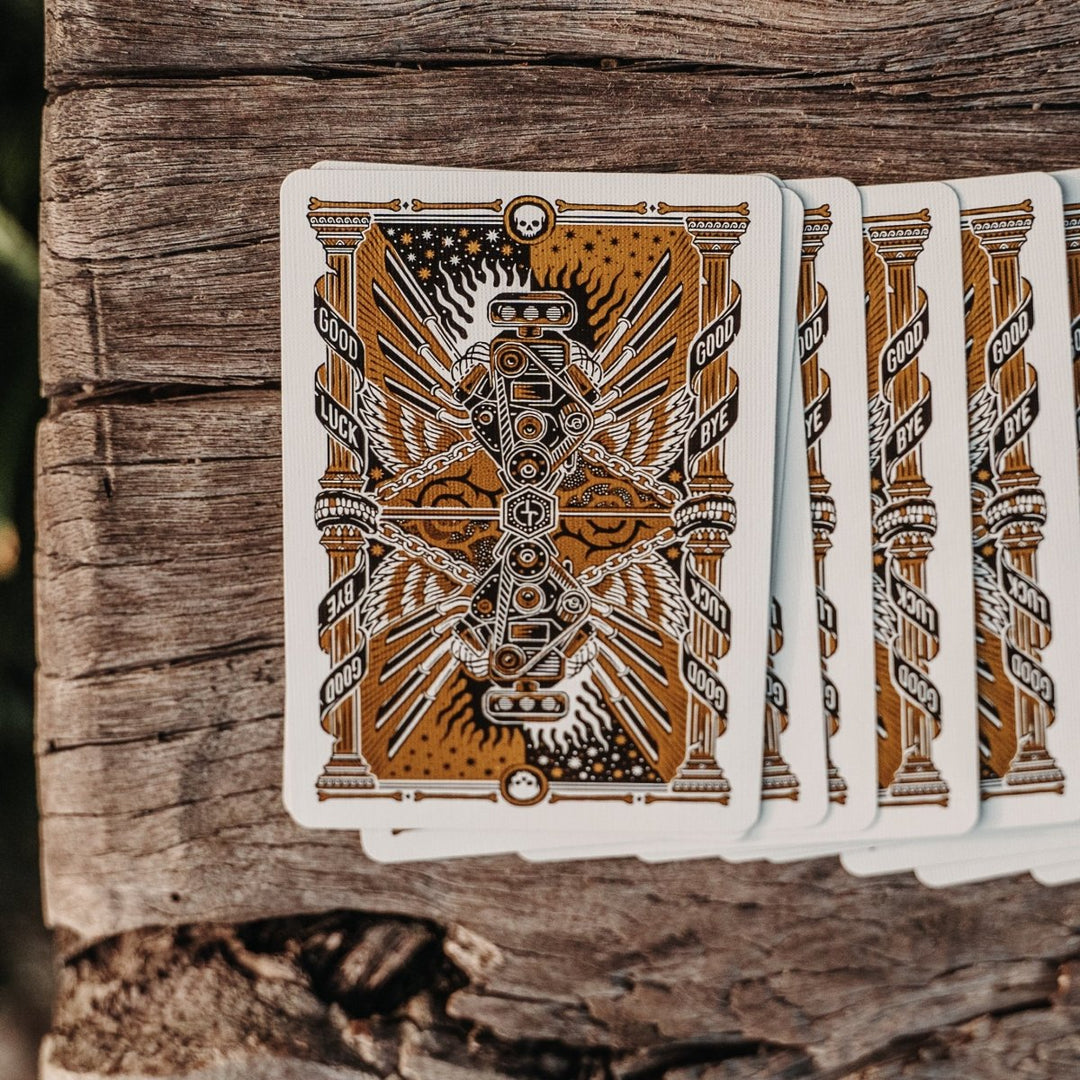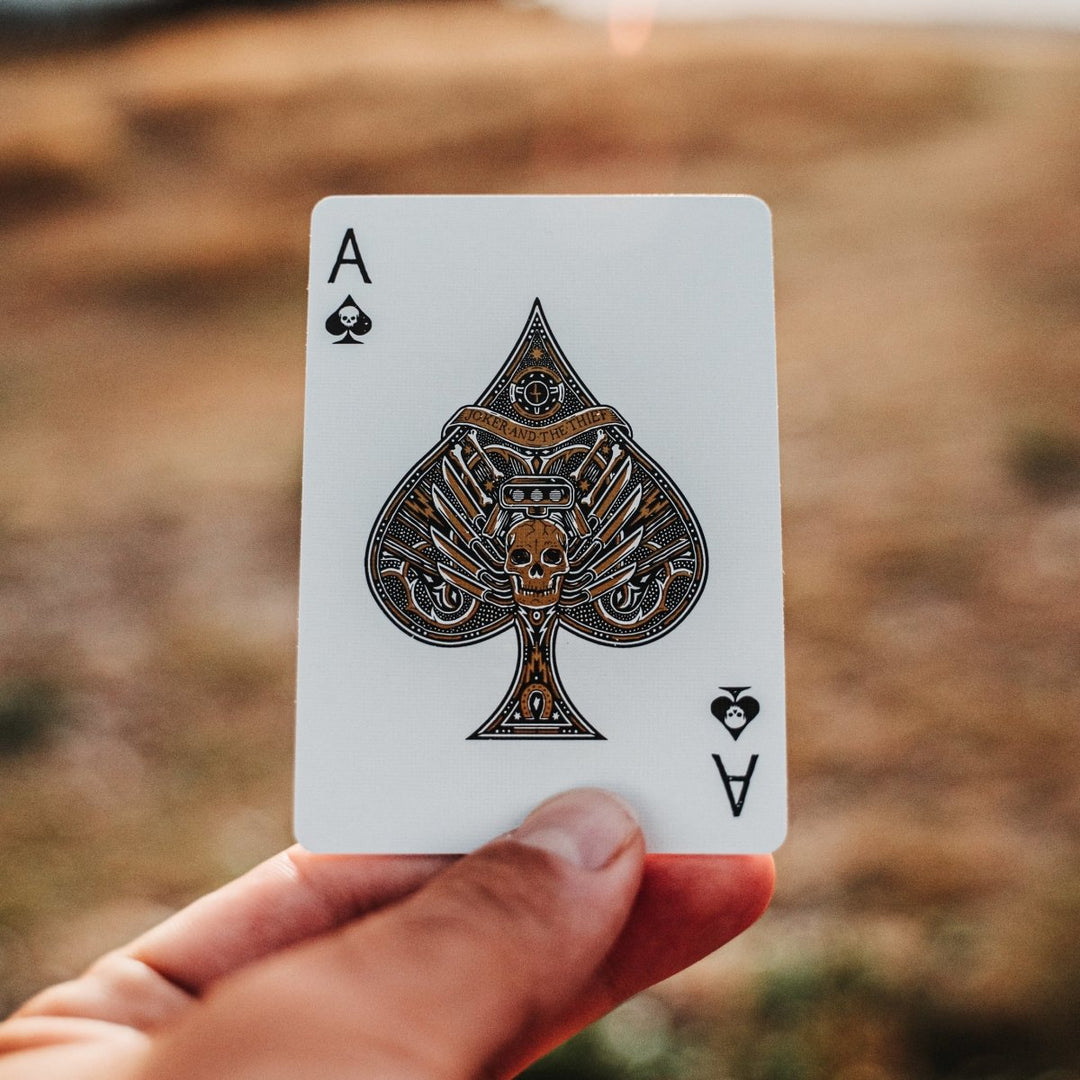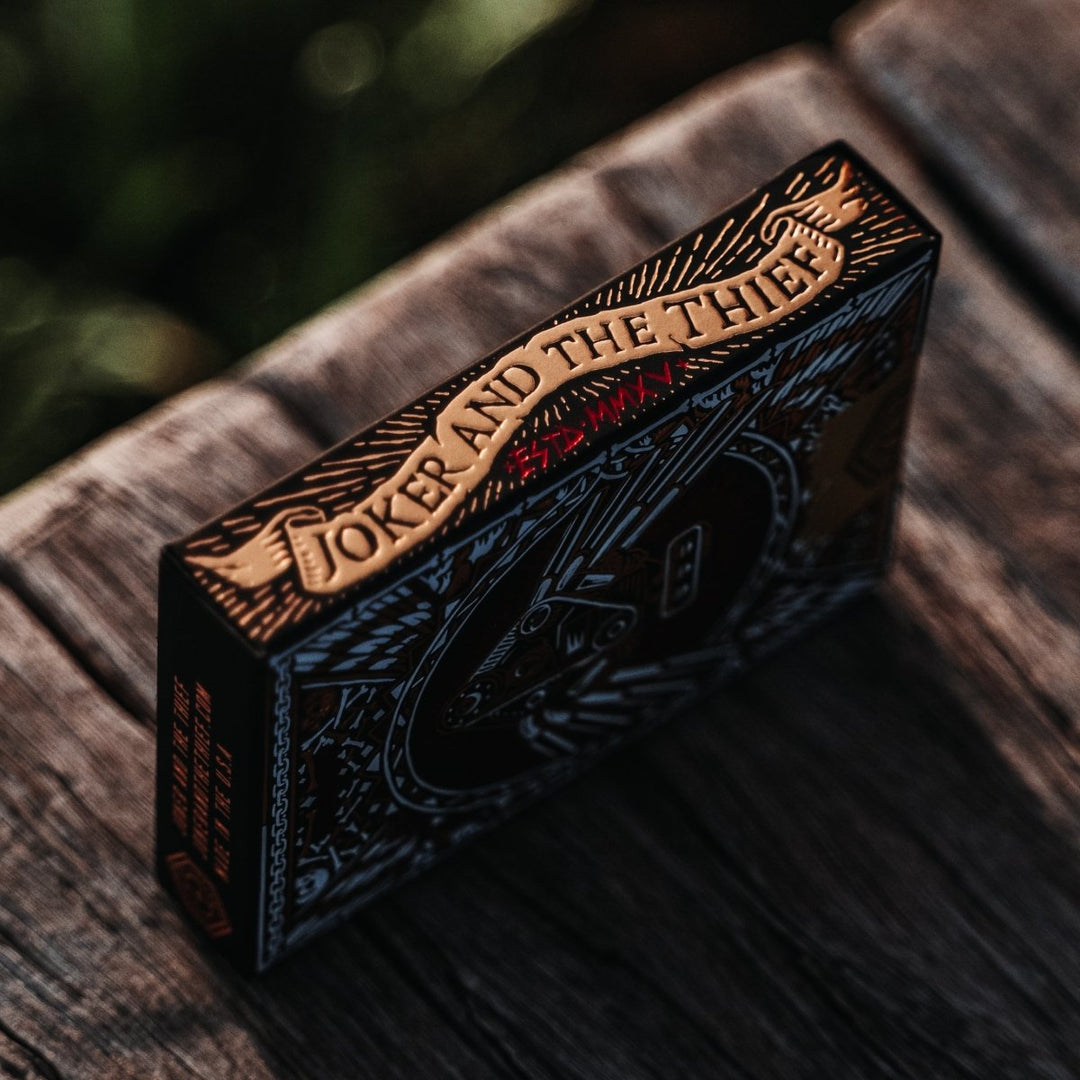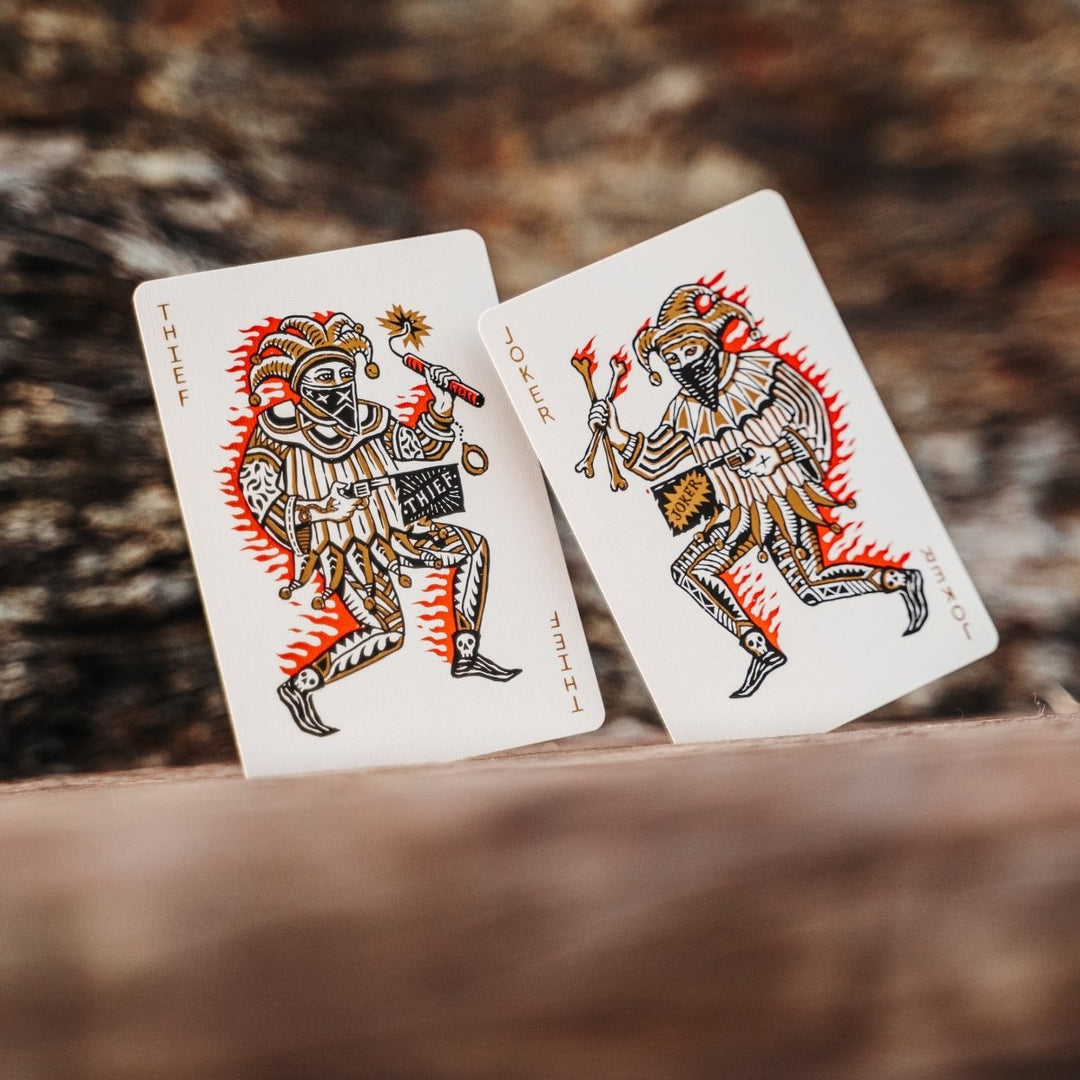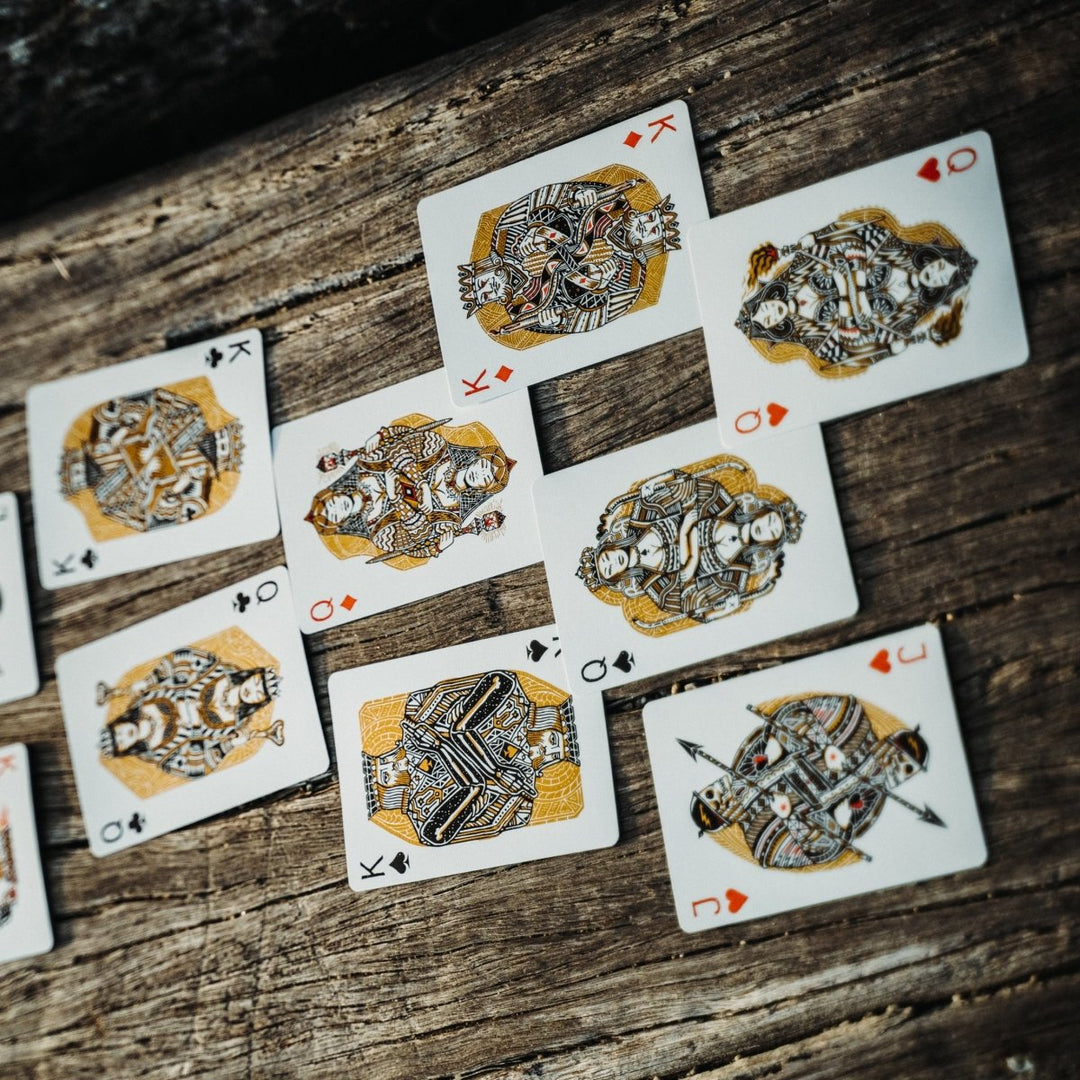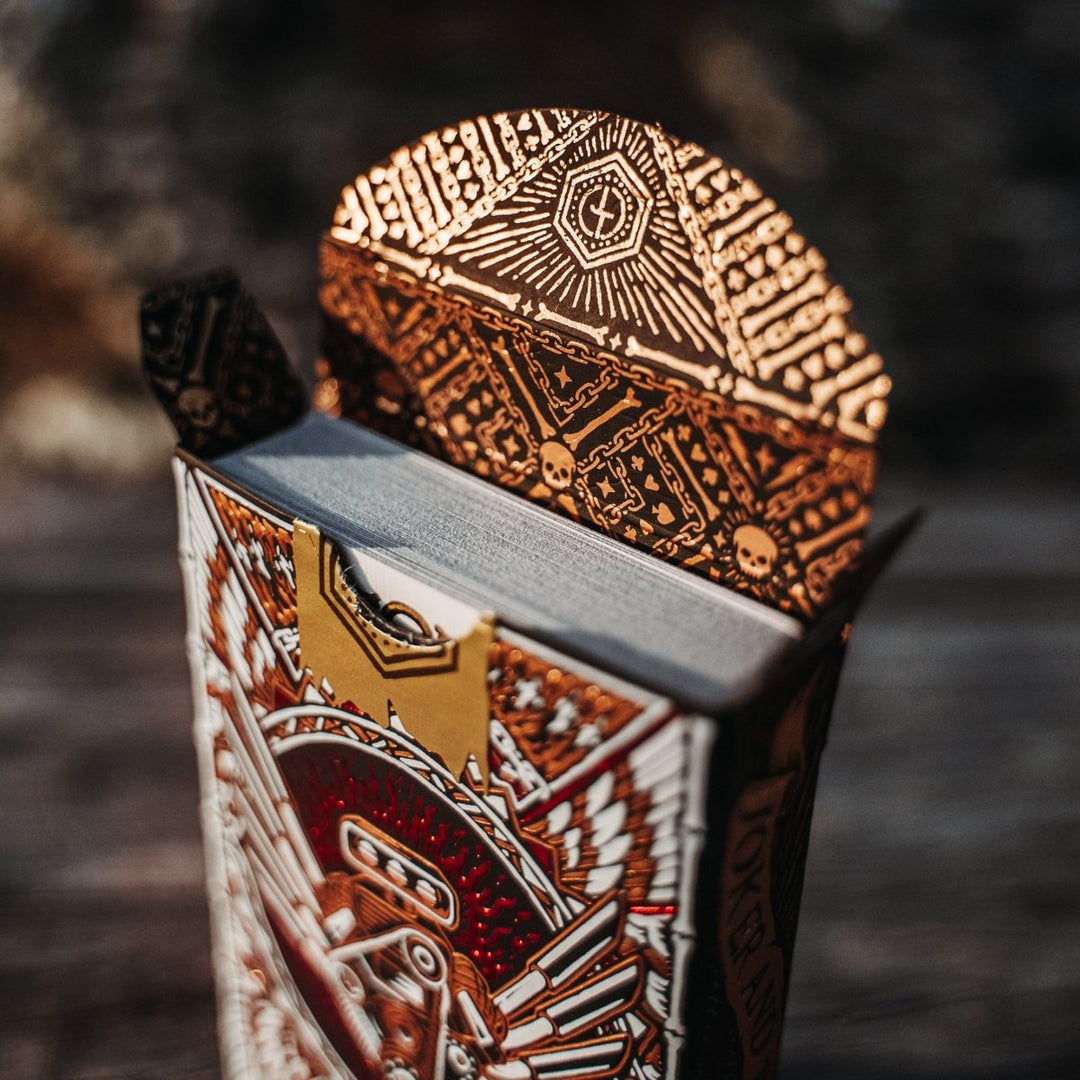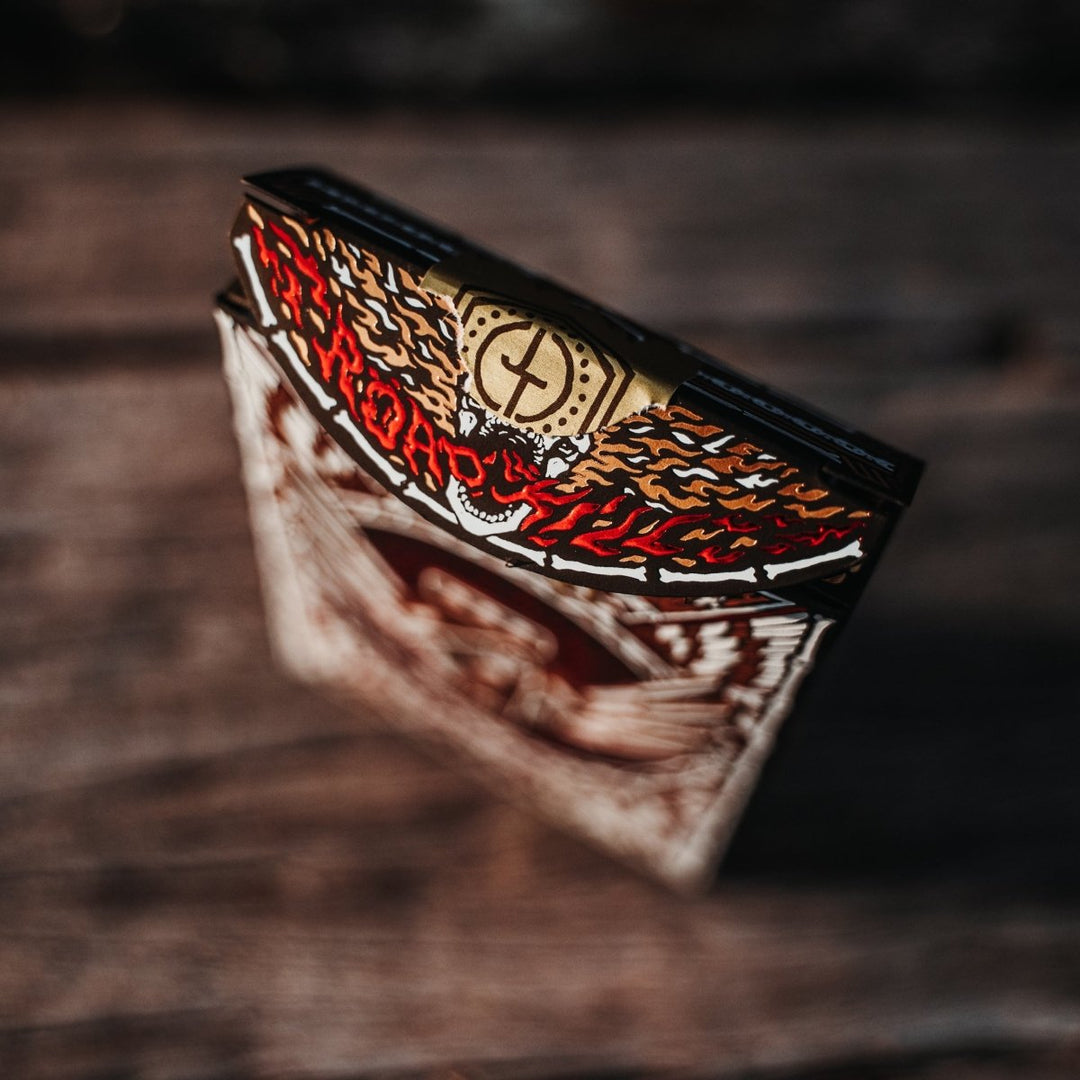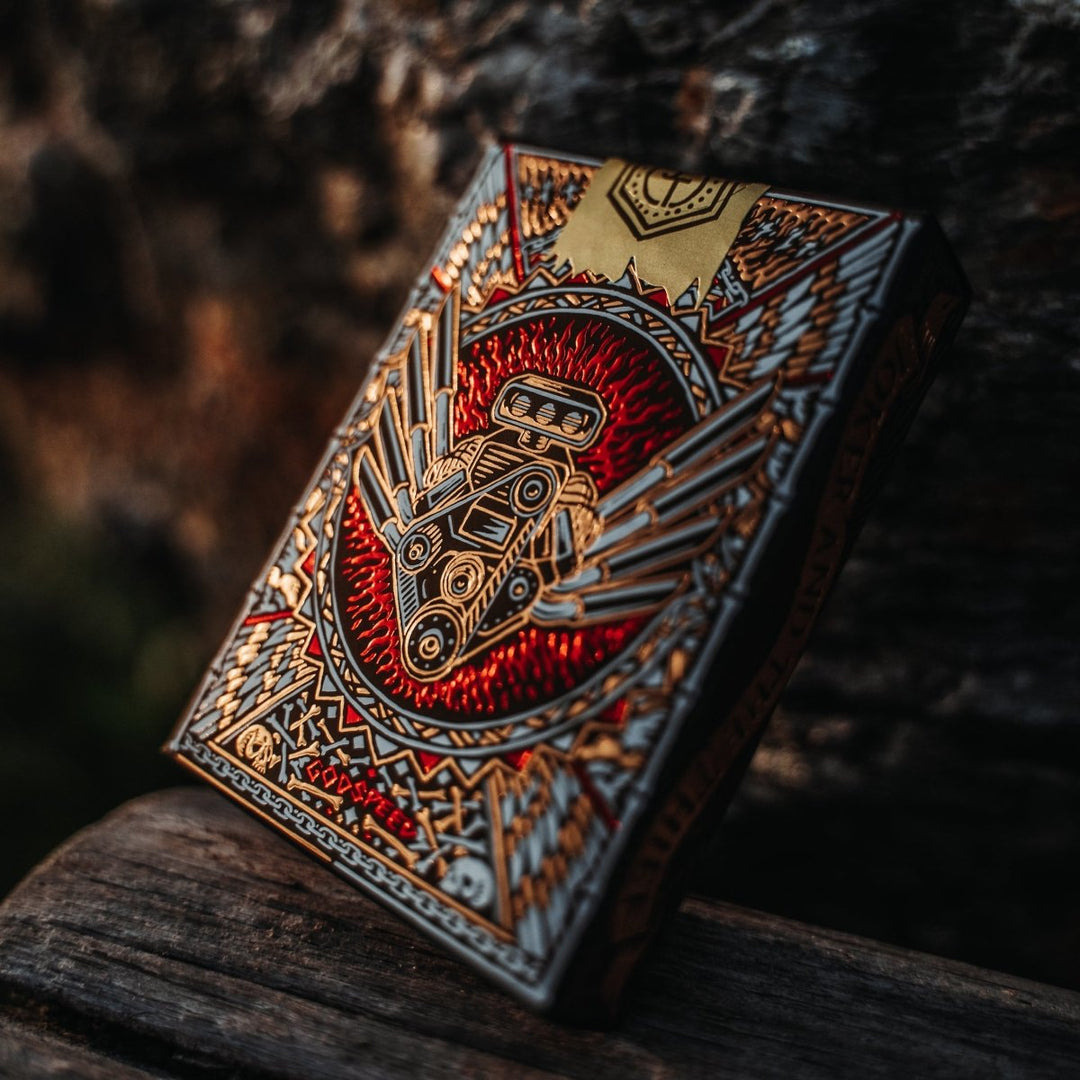 Dystopia Playing Cards - Joker & The Thief
Dystopia Playing Cards are an irresistible must-have for any Mad Max: Fury Road fan, and a classic collector's item. This limited-edition deck is a disturbed tribute to Australian filmmaking legend George Miller and his apocalyptic masterpiece.
Be mesmerised by the insane artwork of Pedro Oyarbide, designed from scratch. 
Eye catching luxury tuck box with embossing and 3 foil colours
Limited Edition, get your hands on this classic before it's gone forever!
Made in the U.S.A.
Dystopia Playing Cards - Joker & The Thief