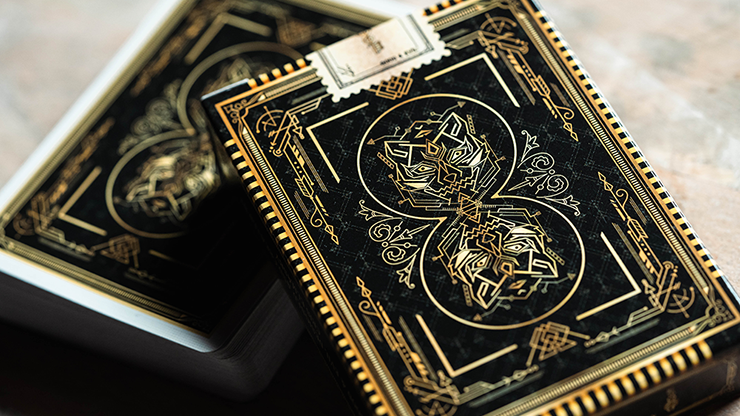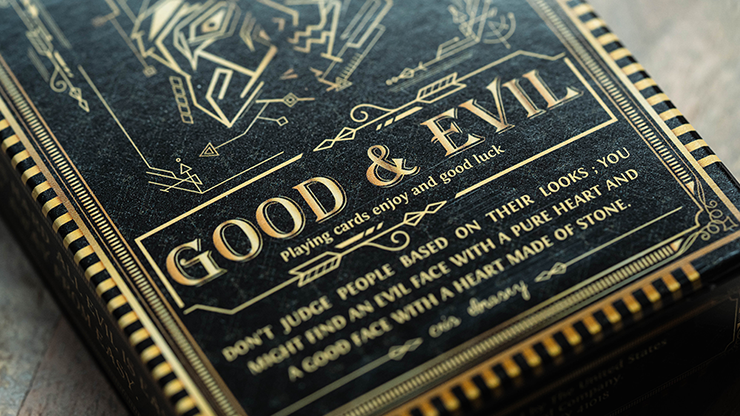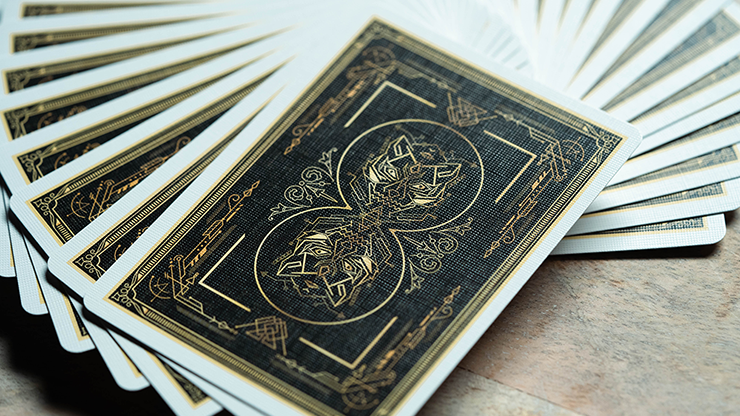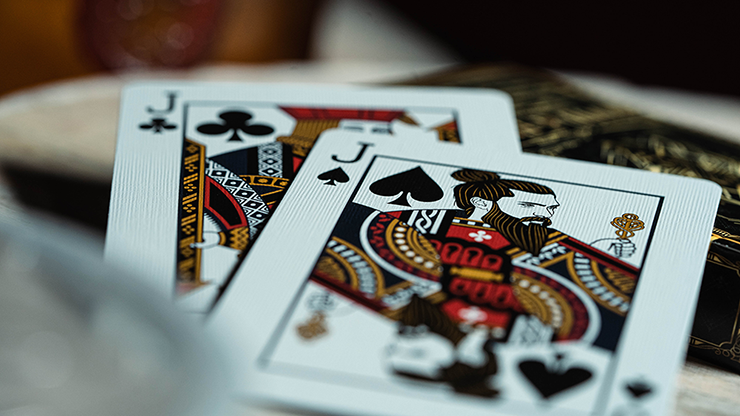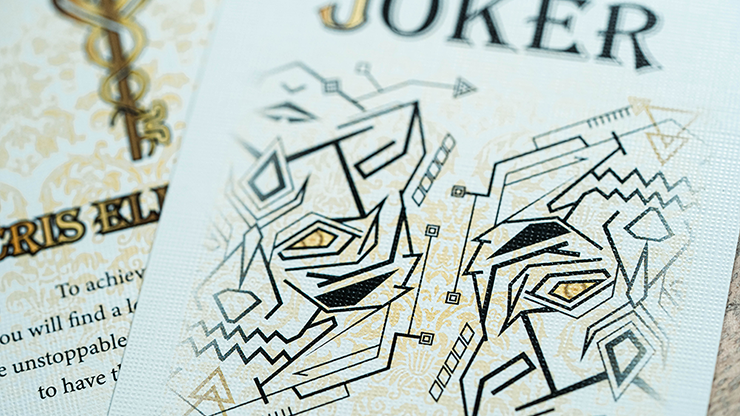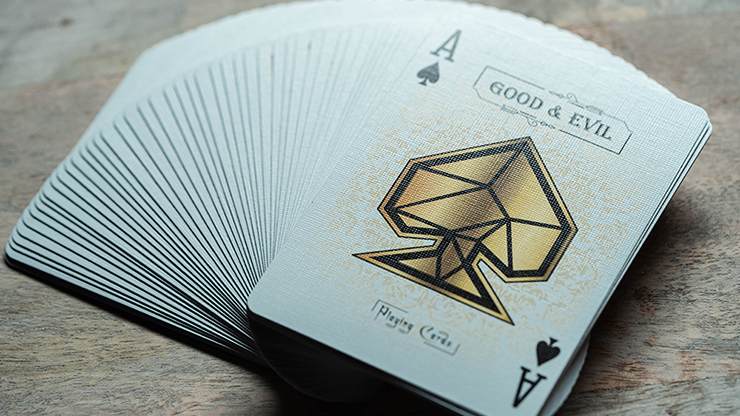 Good & Evil Playing Cards
Good and Evil Playing Cards
 are a thoughtful tribute to the concepts of good and evil.
We have choices in life. What will you choose?
"All good is hard. All evil is easy. Stay away from easy."
Good and Evil Playing Cards case showcases the gold and yellow ink adorning the mysterious black background.
The geometric split line face, although identical, highlights the dichotomy between good and evil.
Don't judge people based on their looks; you might find an evil face with a pure heart or a good face with a heart made of stone.
The Queen of Spades has a good face but a black heart.
The Queen of Hearts ironically has a scowl but a pure heart.
Includes:
Custom seal
Two way back design
Gaff double backer
2 custom Jokers
Custom Queen of Hearts and Spades
Custom Aces
Vanity card
Created by Cris Elmasry
Printed in the USA by US Playing Card Company
Good & Evil Playing Cards