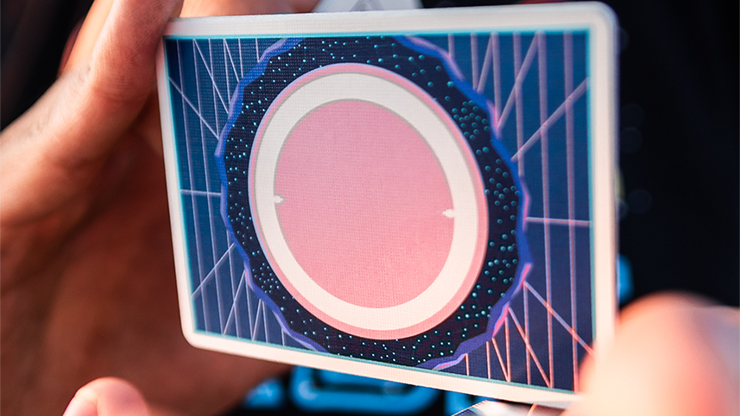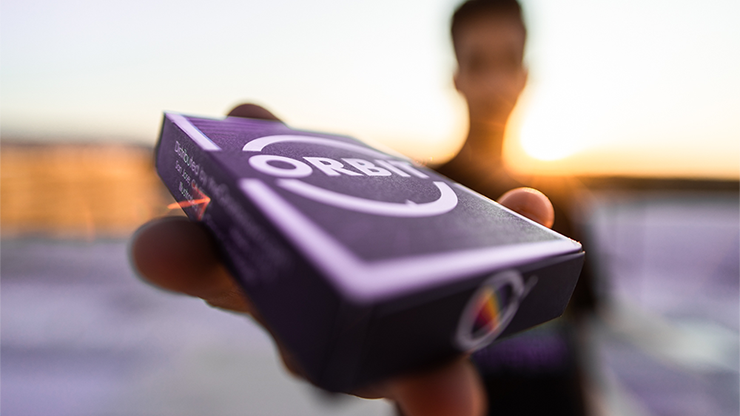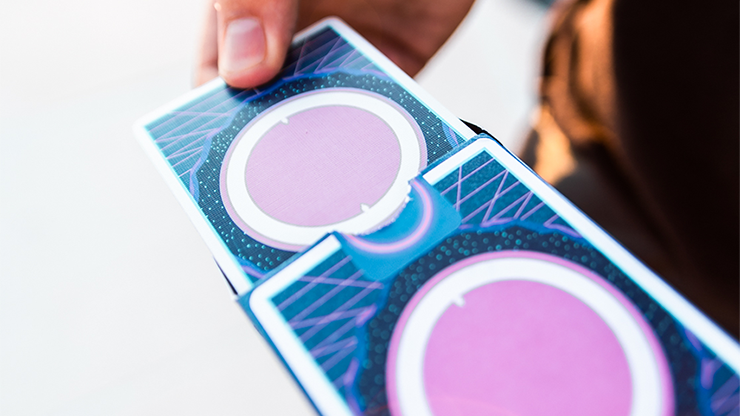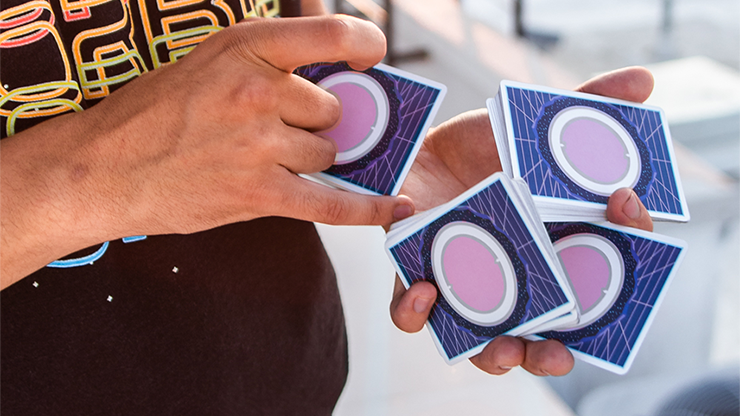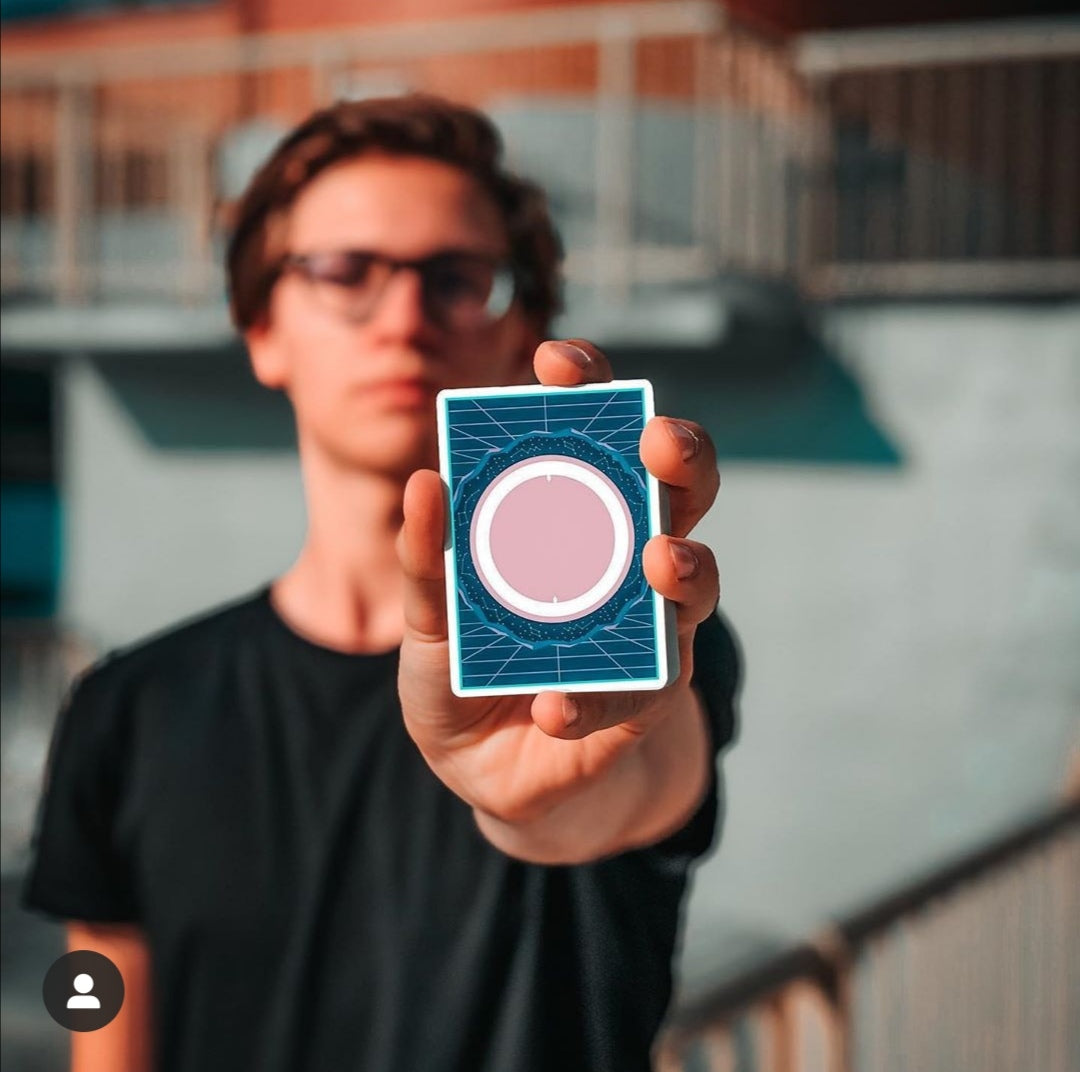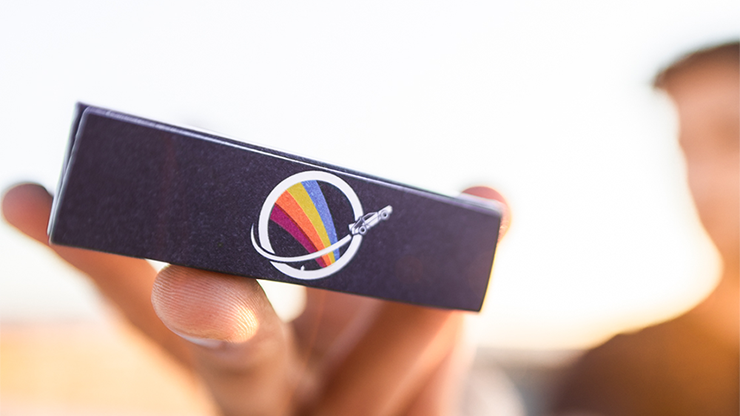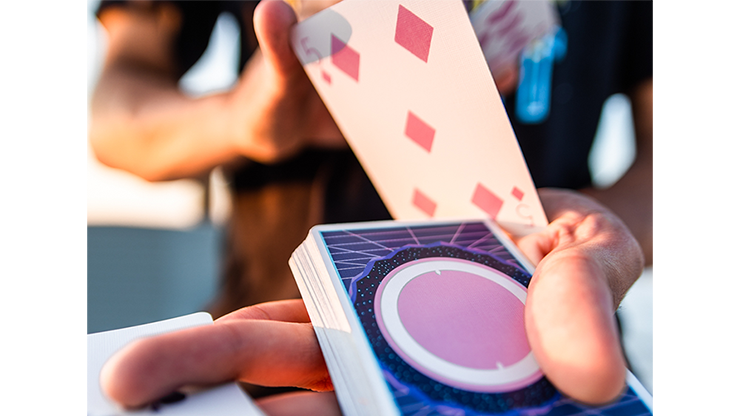 LIMITED EDITION: Will NOT be reprinted...and they are the first MARKED Orbit deck...
Welcome back guys! Chris here. Orbits are going 80's. For this edition, the crew and I sat down and reviewed a lot of 80's art to come to this final design. We missed clean borders and wanted something more minimal than the V6 but still with the element of intricacy within some part of it.

The V7 features a pink dominant center along with the mountain range from the V5 Orbits that are now inverted, so they are a window to what's behind the card rather than the original mountains. Upon close inspection, constellations can be seen in the star belt.

Pips and indices. I knew I wanted a retro design that people would have been using in the 80's. If you look closely at the pips and indices, you'll see that they are a bit thinner than previous Orbit pip packages (that are also Arrco) and look a little wavy. 
You won't find another deck in this millennia with this retro pip package. The red has been replaced with pink on the V7's for an extra eye-catching aesthetic.


V7 Facts and Stats:
20,000 printed
First Orbits to be MARKED
Premium Crushed Stock/Air cushion finish
Made on the Web press
Double backer
Duplicate Jokers
Duplicate 8 of Spades
One-way design
Traditionally cut
Matte tuck
A Short Unboxing: