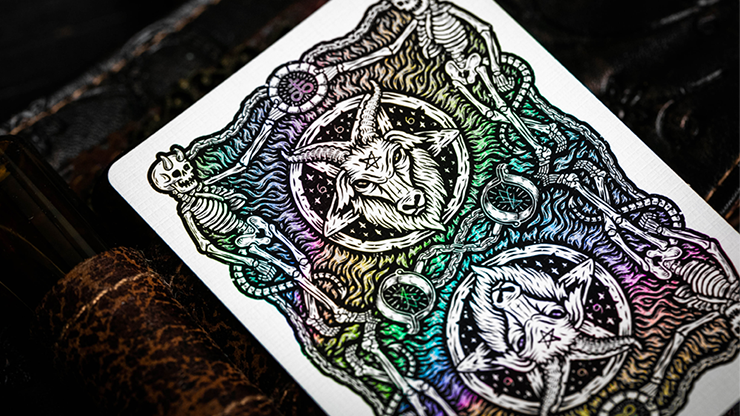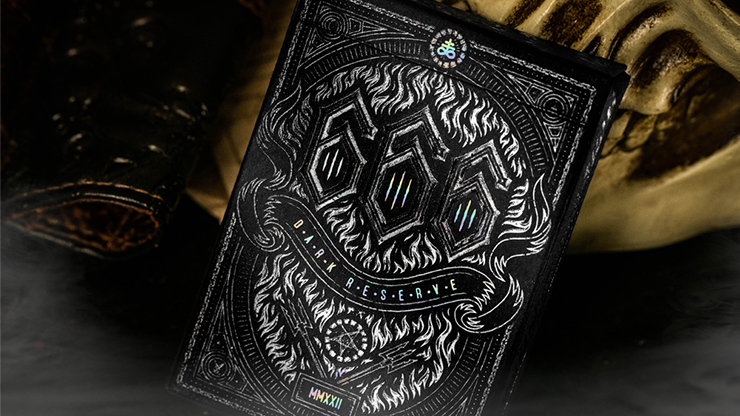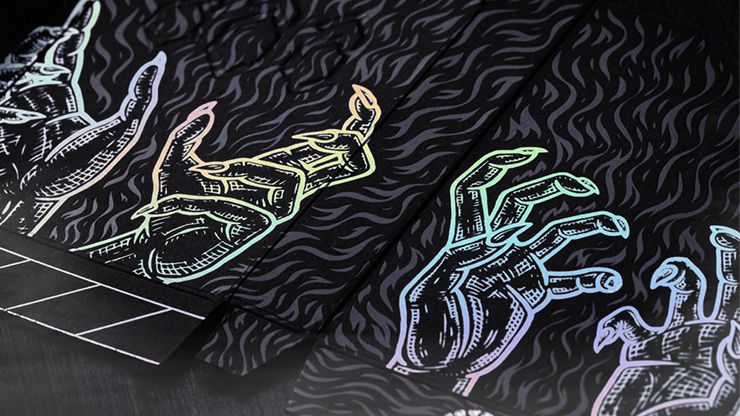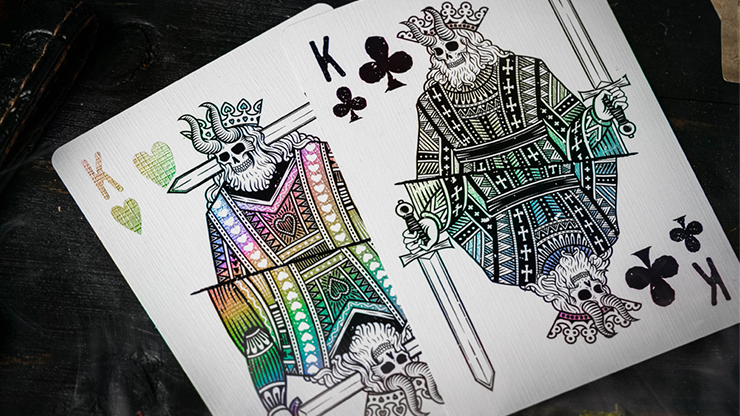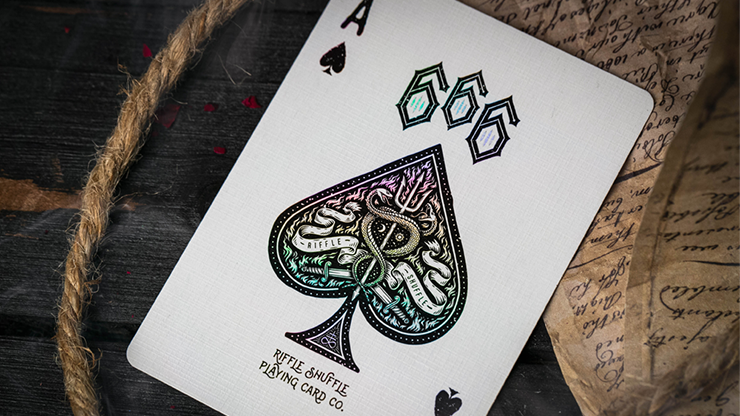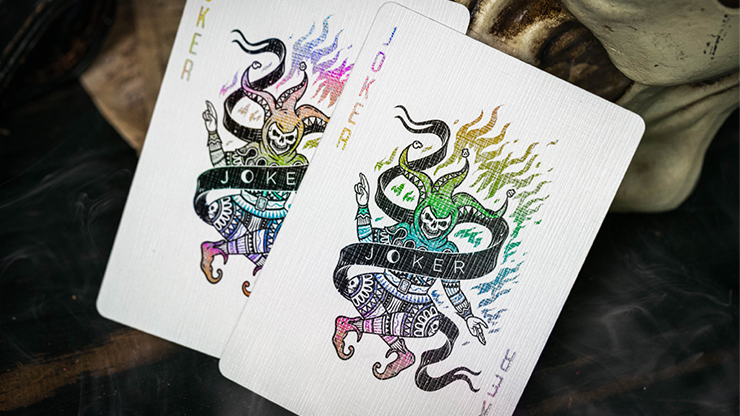 666 Dark Reserves - Holographic Edition
From the abyss of the underworld, a shine shimmers in the darkness. The devil invites you to his latest COLD FOIL collection.
Did you guys think that after releasing the classic combo of gold, silver, and bronze Dark Reserves, we would've stopped? "Hell" No! Ladies and gentlemen, allow us to introduce you to the newest edition of the DARK RESERVE Collection.
Featuring:
Inherits the iconic back design of the 1st generation of 666 decks
Shines in HOLOGRAPHIC COLD FOIL on the backs and faces of each card
Comes blazing-hot off the Cartamundi press, on the famous slim-line paper stock
Foiled with black and holographic accents on quality matte-paper tucks
With additional foiled seals showing each numbered decks
Limited run of 1,666 decks
666 Dark Reserves - Holographic Edition