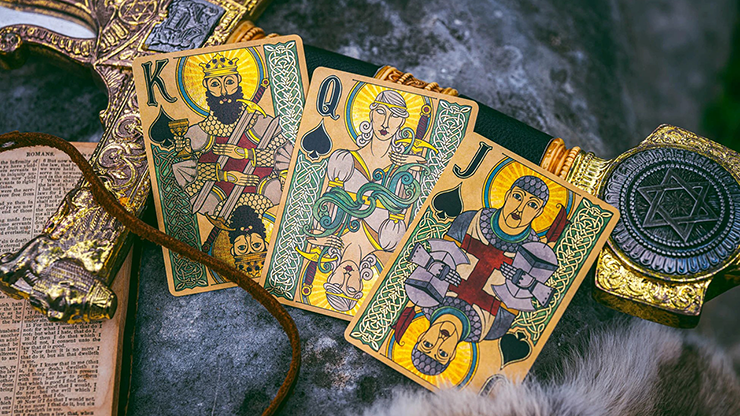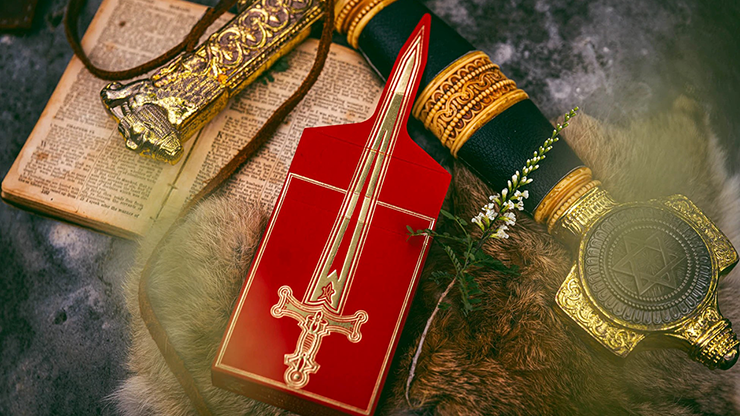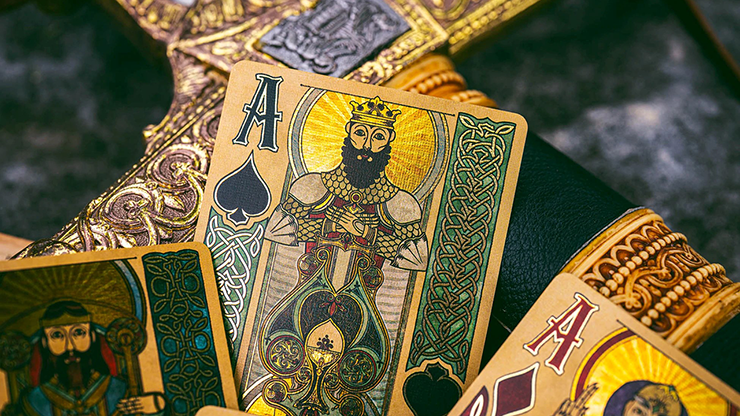 Arthurian Playing Cards - Kings Wild Project
The legendary Arthurian Playing Cards return!
The Arthurian Holy Grail Edition playing cards are hand-illustrated, medieval playing cards celebrating the story and legend of King Arthur and many characters that have surrounded his court for hundreds of years. This medieval playing card deck is illustrated in the style of The Book of Kells that is believed to have originated in the same geographical area around the same time as the legend of King Arthur.
Jackson has redesigned one of his early Kickstarter decks to feature some of the most advanced design, printing & manufacturing techniques of modern time. Every card of the Arthurian Holy Grail Edition features new and vibrant artwork that stays true to the era and legend of King Arthur. With texture-layered, multi-colored foiling on each card, Jackson has embodied the legends-and-tales theme in one beautifully crafted luxury playing card deck.
Arthurian Playing Cards - Kings Wild Project