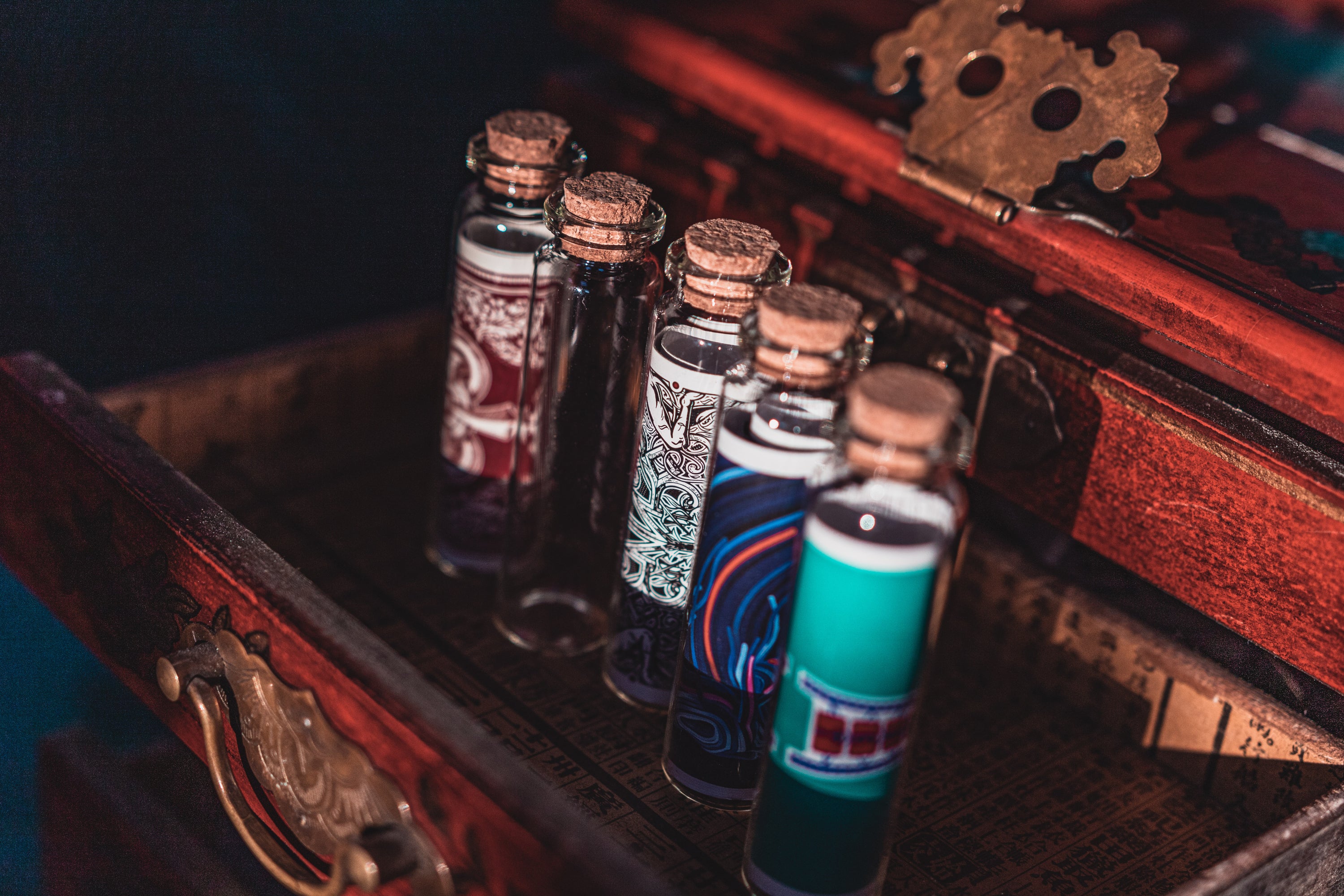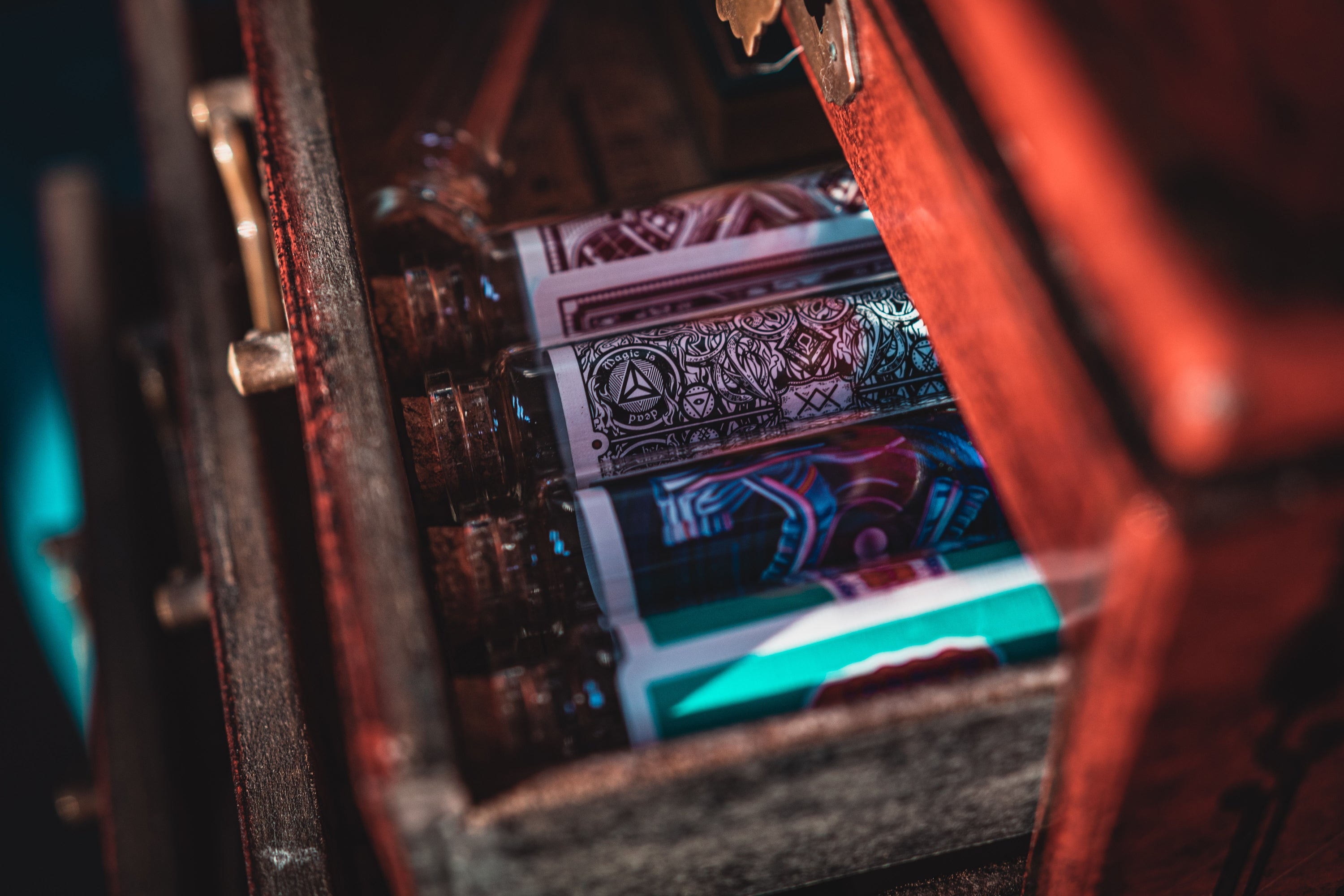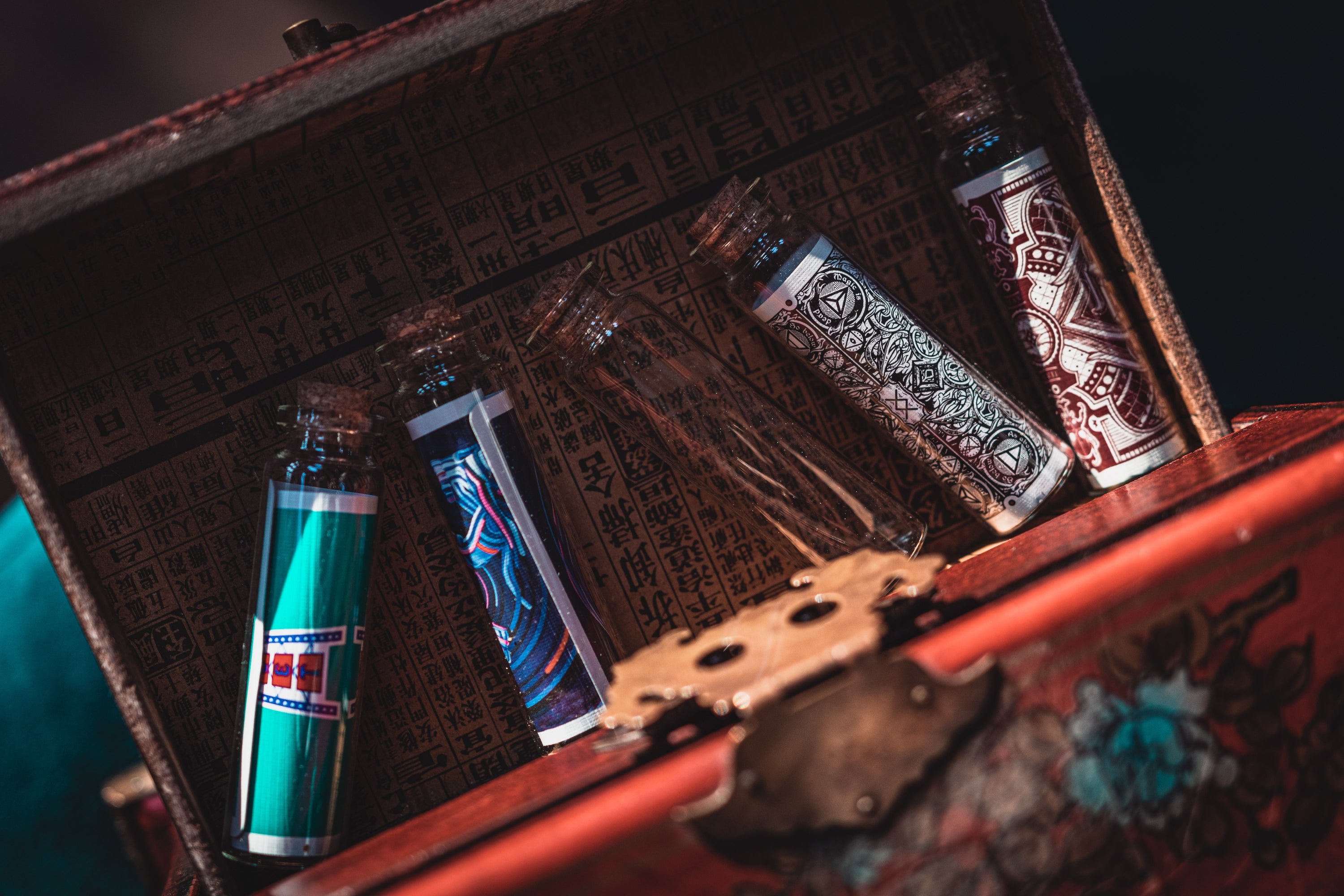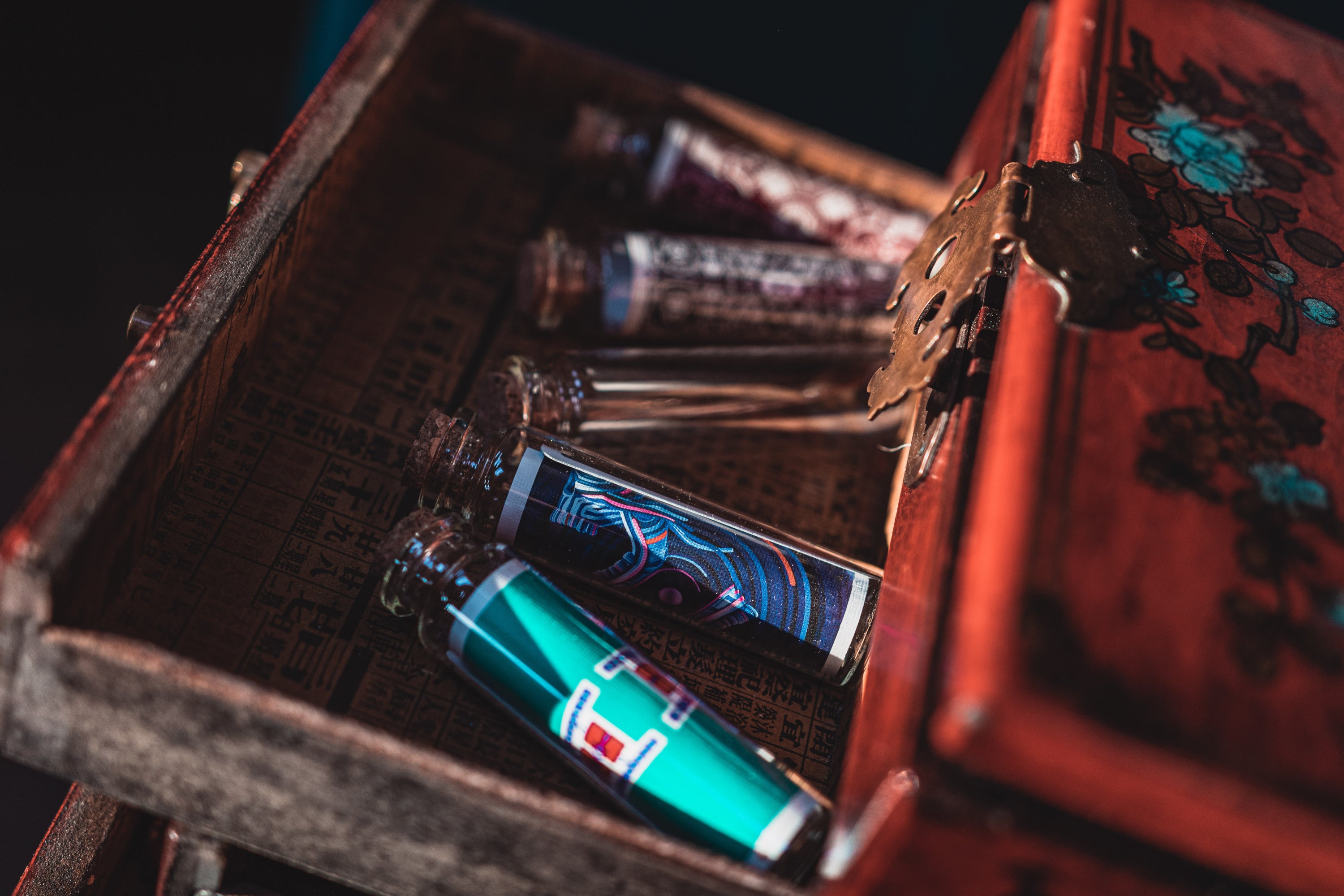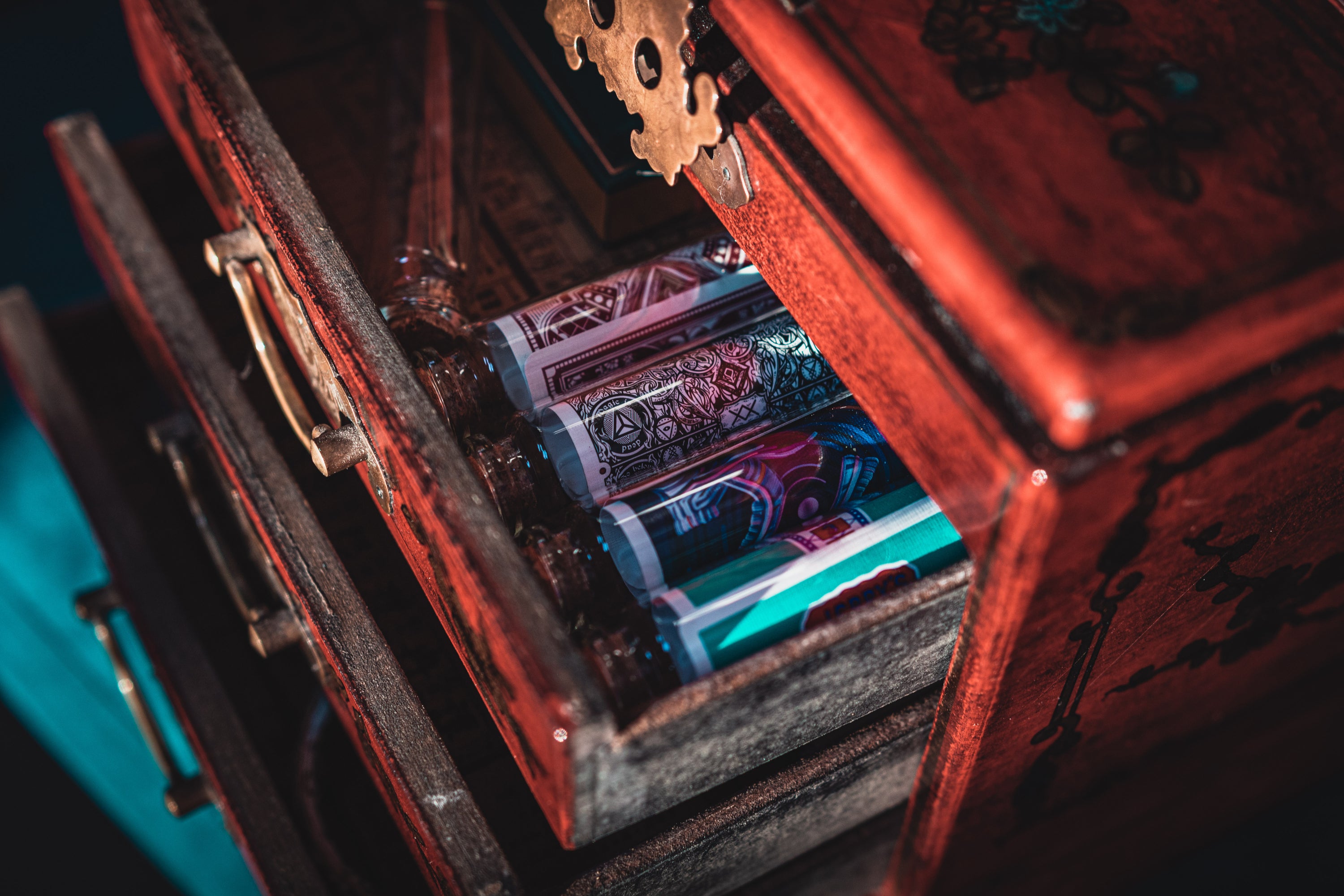 Card Potions BACKSTORY:
In February 2019, @forest_of_spades brought to life the idea of placing a card inside a bottle, and naming them: Card Potions.
This idea was inspired by noticing how lots of playing card purchases involve a loose card, e.g a double backer, blank card etc. Why not do something with it?
@forest_of_spades used their creativity to create something unique, and since then card potions have become a popular accessory for a collector's card display.
Product Description:
Card Vials, AKA Card Potions, are little bottles in which you can place your playing cards inside.
Once rolled nicely, your card can fit inside the bottle and be displayed on your shelves as an eye-catching accessory.
Product Specifications:
Capacity: 20ML

Dimention: 22mm(diameter)×80mm(height), 12mm(caliber)
*Please note this item is a clear vial and is not accompanied with any cards.
**Orders of vials ALONE does not qualify for TCI Unboxing Experience wrapping + perks**