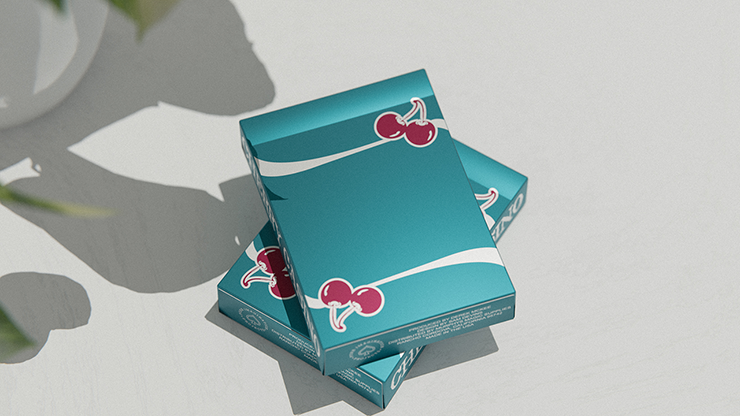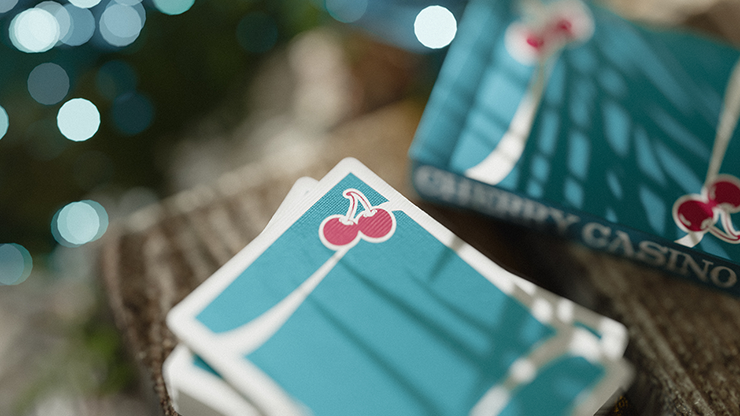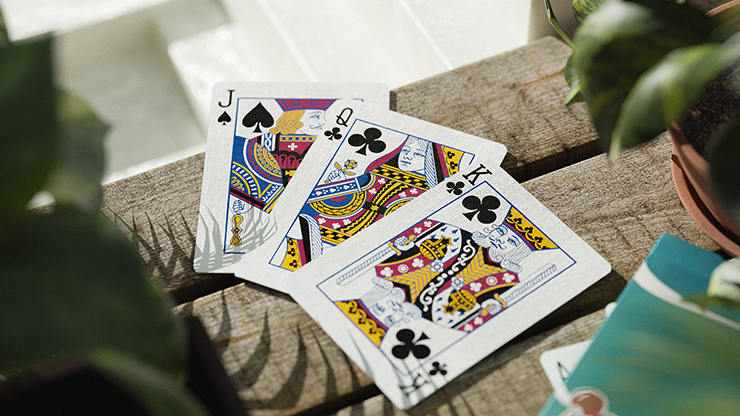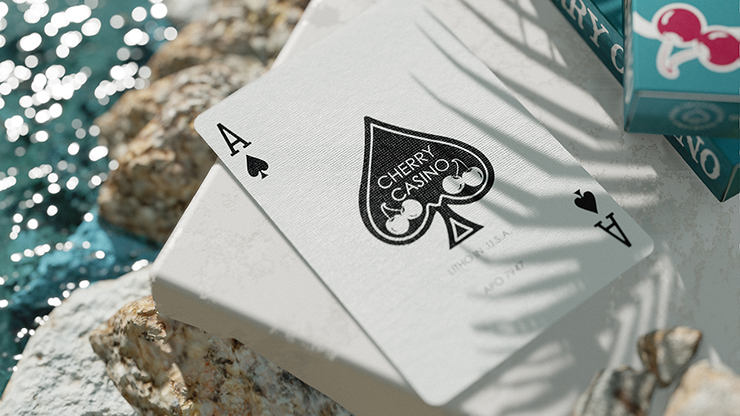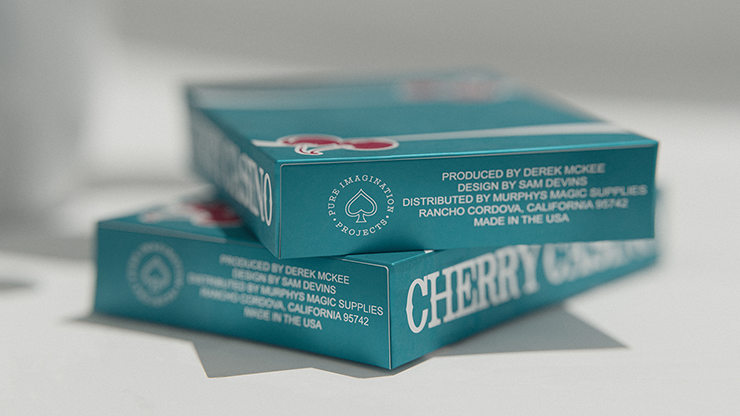 Cherry Casino (Tropicana Teal) Playing Cards
A little Miami, and whole lot of Vegas...make way for 
Cherry Casino Playing Card (Tropicana Teal)
.
Take a break. Indulge yourself in the 
Tropicana Teal
 oasis of 
Cherry Casino Playing Cards
.
Dip your fingers into the deck and experience the intensely gratifying feel of the thin crushed Bee stock.
Let your fingers ride the sleek swoosh characterized in modern 50's motif.
Appreciate the symmetrical 2-way design and the snappy feel as you fan, cut and manipulate the deck.
The pearlescent shimmer beckons you to the party.
Magicians, flourishers, collectors, and gamblers are celebrating with the 
Cherry Casino Playing Card (Tropicana Teal)
.
The stars are here. The jackpot is within reach.
The tropics are waiting. Come join us.
Printed by U.S. Playing Card Company with the finest quality
Thin crushed Bee stock
Designed by Sam Devins in partnership with Derek McKee
Includes blank face and double backer gaff cards
Cherry Casino (Tropicana Teal) Playing Cards