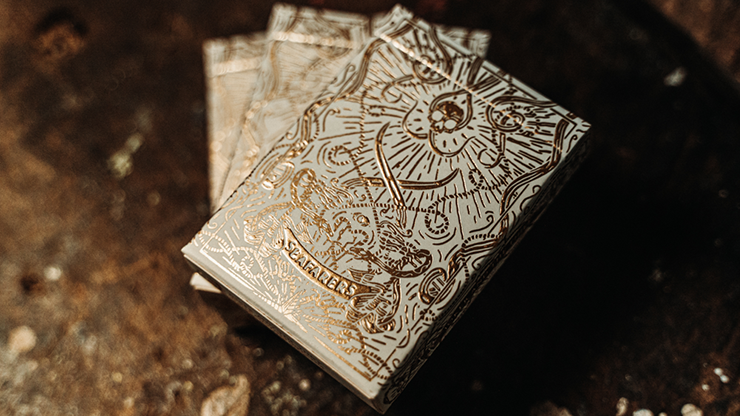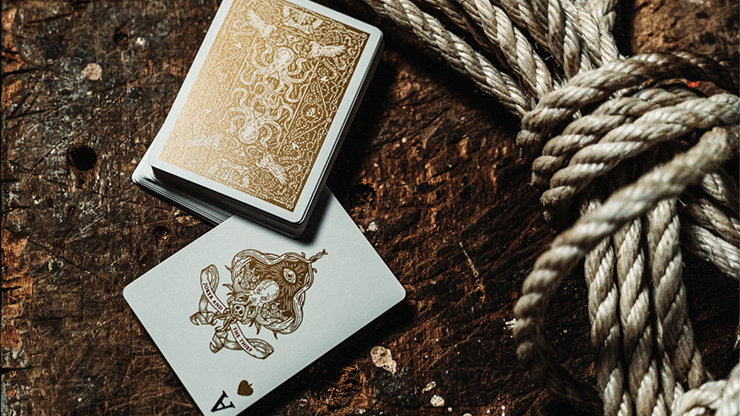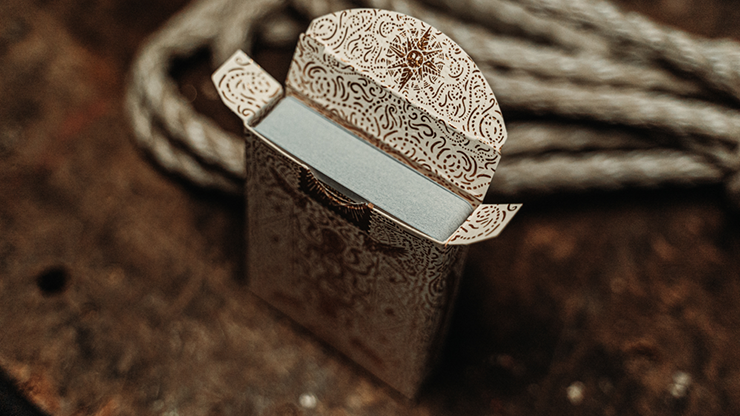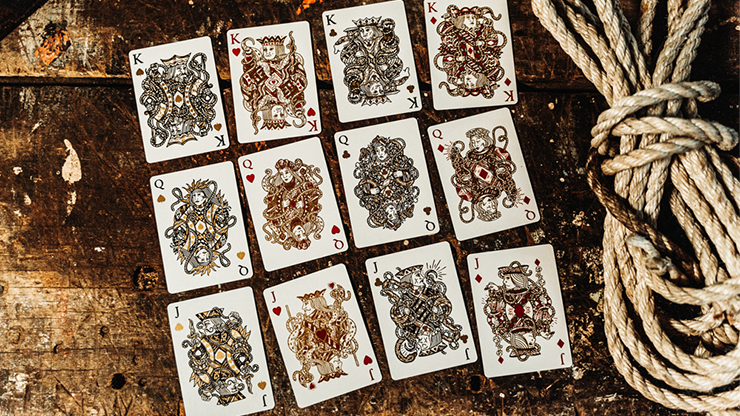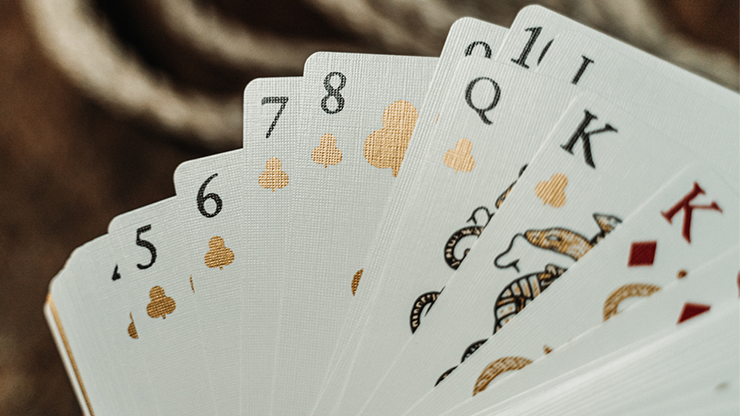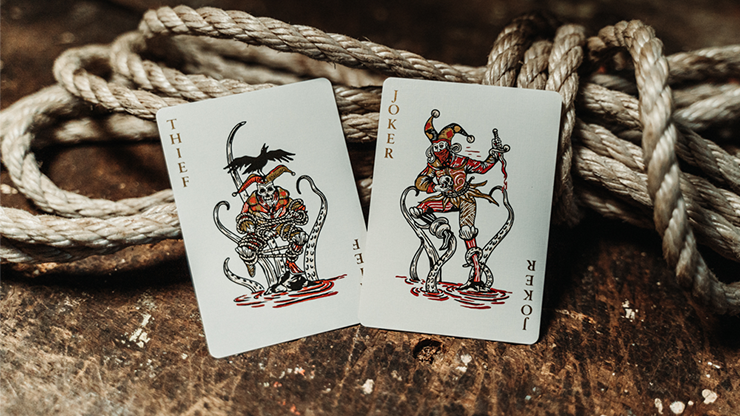 Luxury Sefarers Playing Cards (Admiral Edition) - Joker & The Thief
Experience the allure of the seas with the 
Seafarers: Admiral
 and 
Commodore Edition Playing Cards
. These decks are a collaboration with expert artist Gustavo Magalhaes, celebrating vintage design while elevating them to a whole new level. With the perfect balance between classic and contemporary styles, the decks feature unique colorways that provide a special feel to each edition. The 
Admiral Edition
 boasts cream and gold colors, while the 
Commodore Edition
 features navy and copper hues.
Crafted with meticulous attention to detail, each deck showcases intricate design elements. The court cards are entirely custom, telling an enchanting tale that takes you on a journey to the depths of the sea. Every Jack, Queen, and King is thematically and symbolically linked, making each suit tell its own story.
The premium tuck box is made of high-quality paper stock and stamped with gorgeous foil and embossing that complements the deck's design. The interior design of the box enhances the overall luxurious feel. Both editions are printed on performance stock and linen glide finish, offering superior handling and durability. Choose your favorite edition or collect them both and take a seat at the Captain's Table with the Seafarers.
Luxury Sefarers Playing Cards (Admiral Edition) - Joker & The Thief