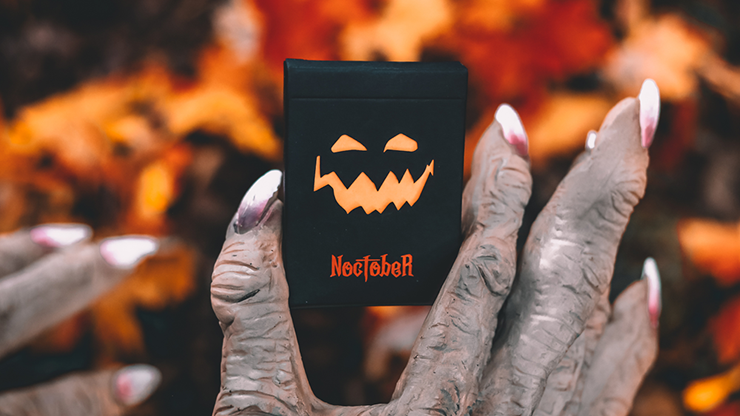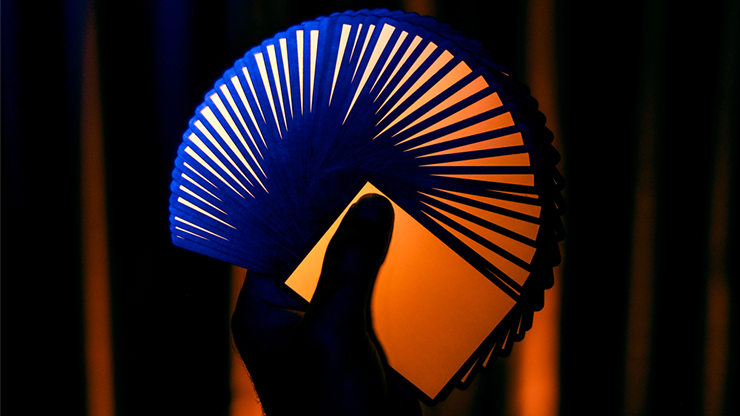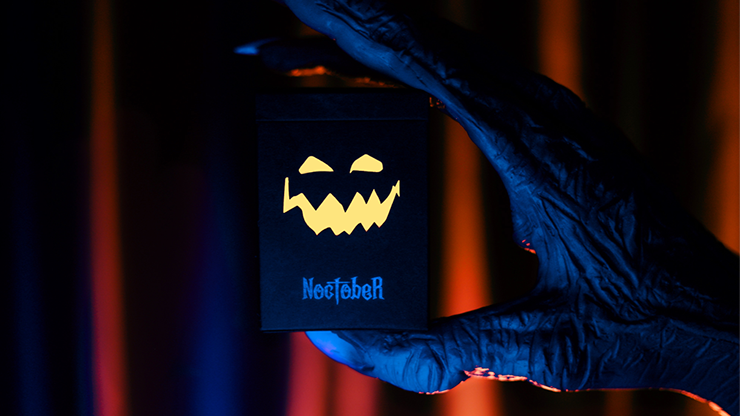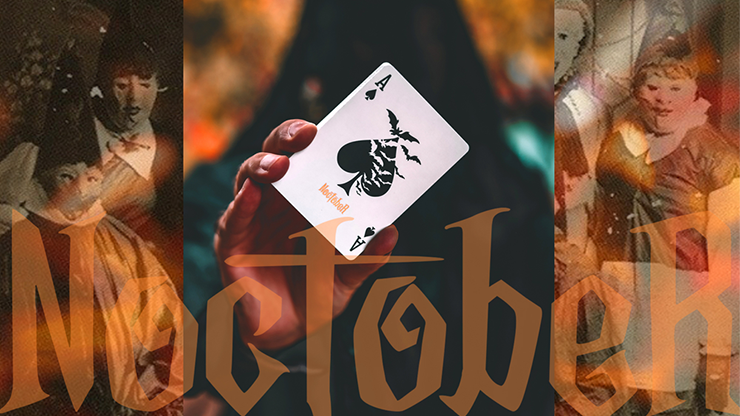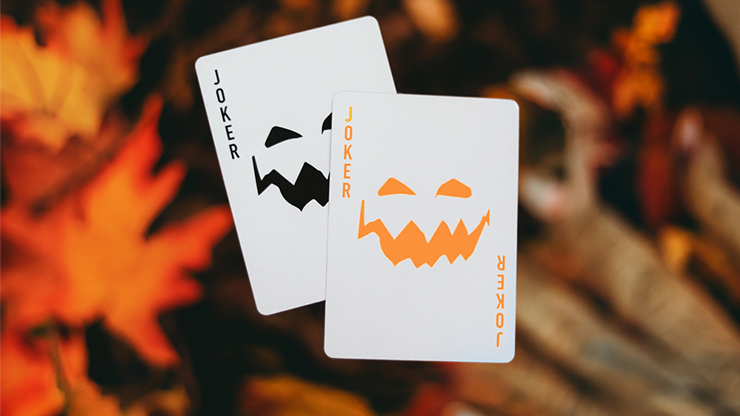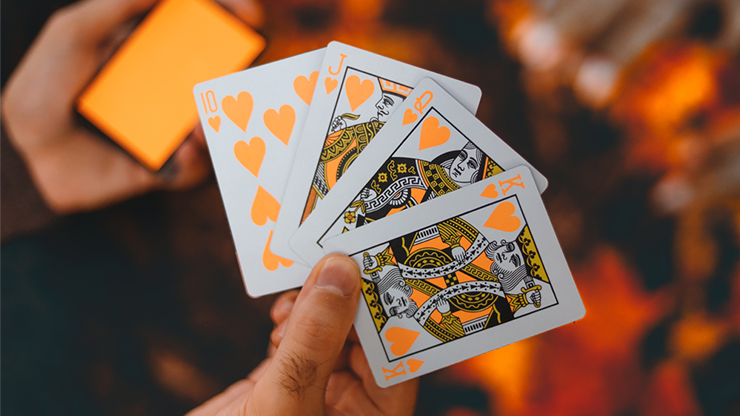 NOCtober Playing Cards - Alex Pandrea
GLOWS UNDER BLACK LIGHT - LIMITED EDITION
2 years in the making - we are proud to announce the release of House of Playing Cards' new Halloween NOC deck - NOCTOBER - get it?? This deck features a CUT-OUT Jack-O-Lantern tuck design. For the deck itself we used a NEON ORANGE color with black borders to bring that Halloween vibe to the deck.
BLACK LIGHT BONUS: The coolest feature of using NEON colors in playing cards is the magnificent glow when shined under a black light. We first used these neon colors in our NOC Sport Edition decks - now bringing this cool concept to our halloween deck both for the back design AND faces! Get yourself a black light and enjoy!
Printed by The United States Playing Cards Company
THIN CRUSHED featuring black borders
Cut-out Jack-O-Lantern tuck design
Marked for Clubs, Hearts, Spades, and Diamonds.
NEON colors used for back design AND faces.
NOCtober Playing Cards - Alex Pandrea