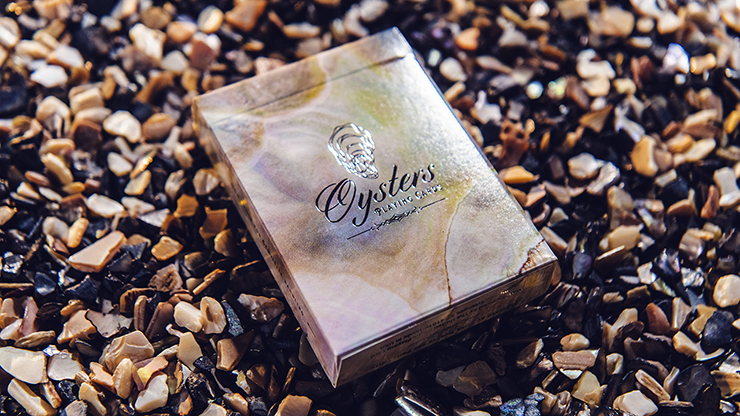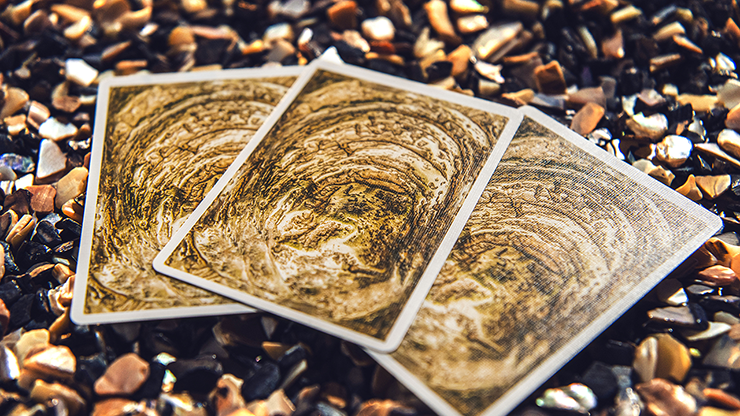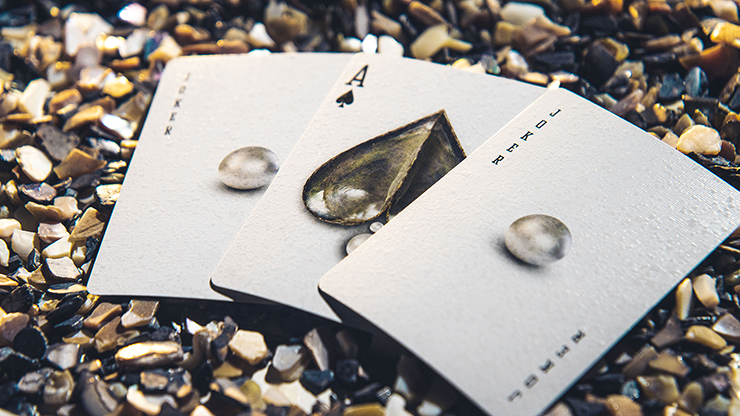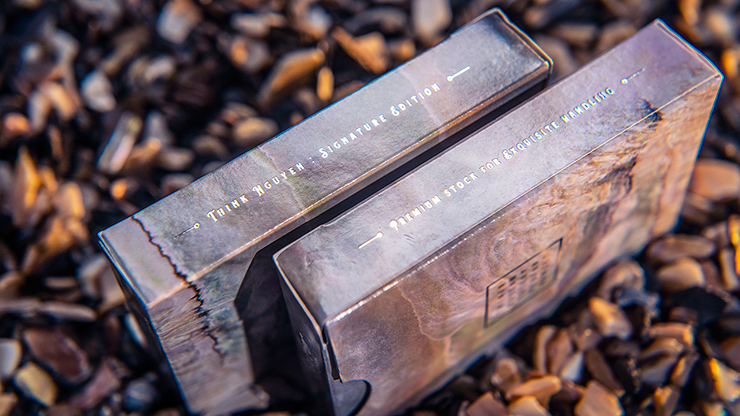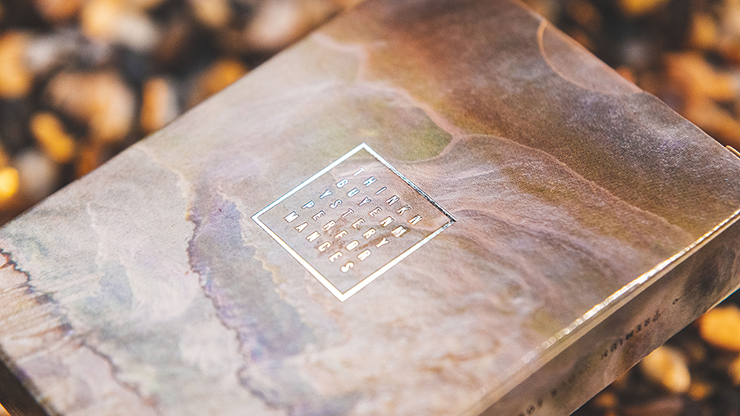 Oysters Playing Cards (Marked)
It was long ago, my dad used to work as a fisherman.
Growing up with him I got to learn quite a few things about the sea.
One that has fascinated me since, is the process in which a pearl is created inside an oyster.
A foreign substance slips inside the shell and to protect itself, the oyster covers it with a nacre.
A true mystery and beauty of nature itself.
The layers of an oyster's shell somehow reminds me of the art of magic.
Layers of deception.
Layers of mystery.
Layers of secrecy.
There is always more to uncover.
With the 
Oyster Deck
, that is what I've wanted to share with the community.
A back design that reflects complexity yet bold, minimalistic and classy.
Standard faces for everyday uses and situations.
As you scrutinize the cards, you will discover the hidden pearl.
A work in constant progress.
An intripid and deceptive marking system.
One that will ineluctably sparks creativity.
IDEA BEHIND THE MARKING SYSTEM
I am a huge wielder of the power of estimation and memorized deck (mnemonica).
In order to facilitate the use of it, I needed a simple and effective marking system.
For the one that knows mnemonica, you will be overjoyed by its simplicity. There won't be any reasons as to why you wouldn't take advantage of it.
For others. It will become a memorized deck trainer.
You'll get to practice anytime, anywhere.
Instantly know the identity of a card.
Instantly know its position.
Instantly know where you need to cut the deck.
Oysters Playing Cards (Marked)