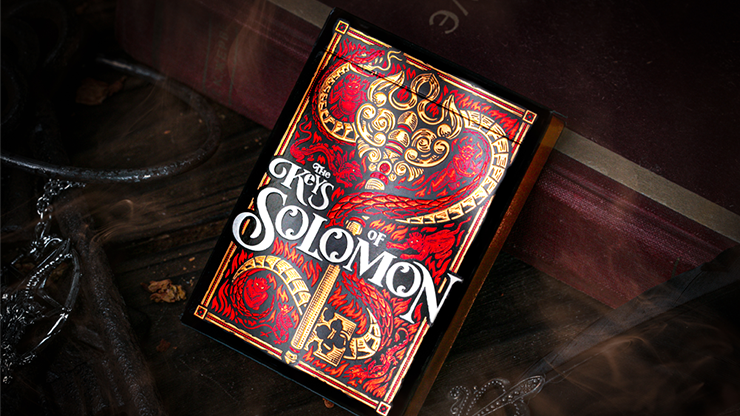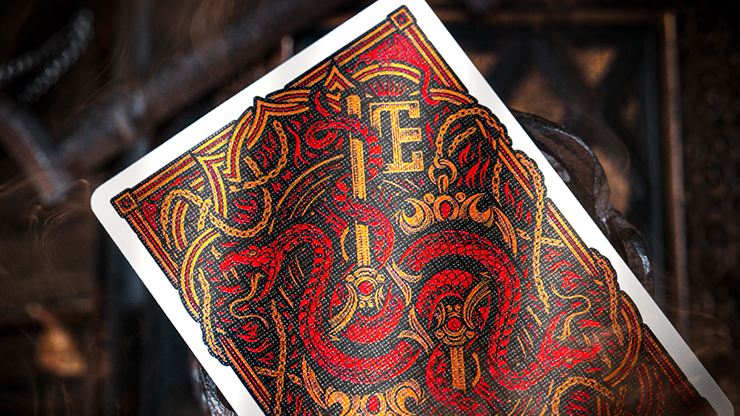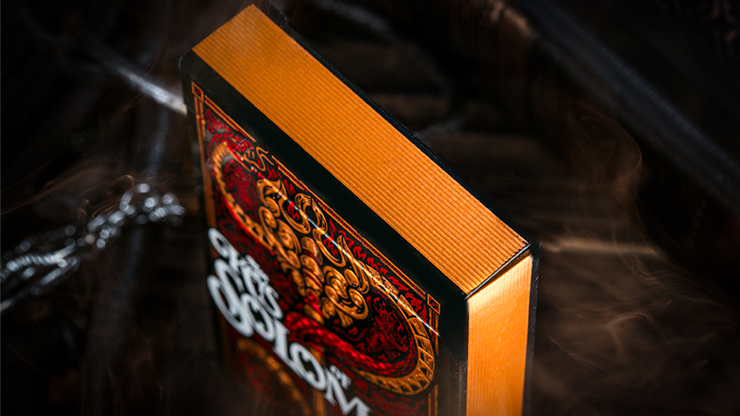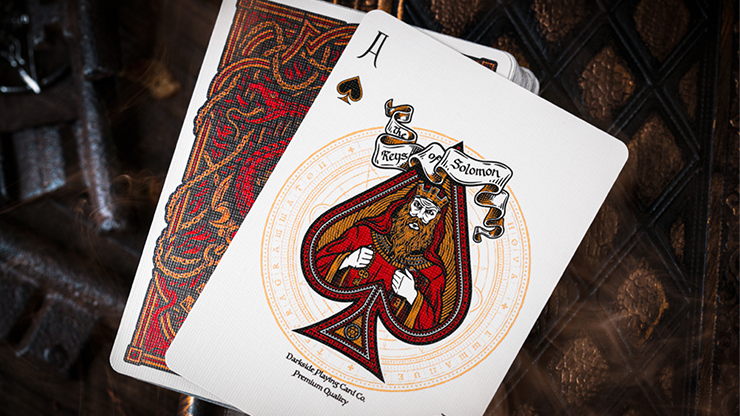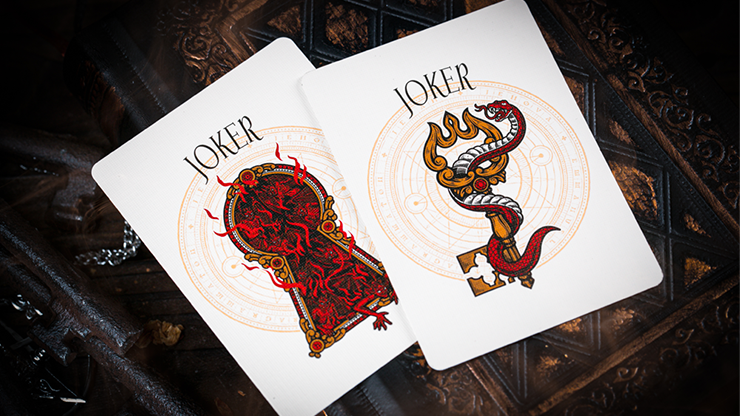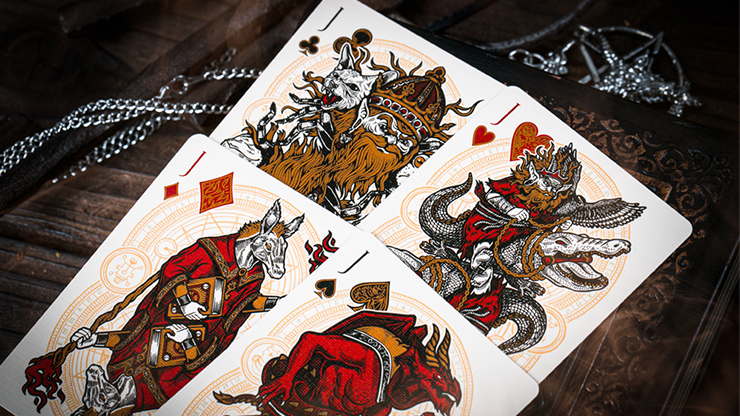 The Keys of Solomon - Blood Pact Playing Cards
The Darkside has called upon me once again. With our previous Deal with the Devil - UV Playing Cards and the burning hells of Inferno Playing Cards, we have moved on to a new realm of Darkside. Under the influence of King Solomon, we have discovered a new method to conjure the devil, allow us to present - 
The Keys of Solomon Playing Cards
.
Features:
Red hot foil stamp with precision embossing on the pure black premium high gloss 350gsm paper
Foiled inner tuck case with sophisticated artwork.
Printed in RED COLD foil on the back of the cards
Limited to 800 decks each with custom foiled number seal.
Cards Printed by Taiwan Playing Card Company with their luxury paper stock.
The Keys of Solomon - Blood Pact Playing Cards